Southminster's Mission Team strives to educate and motivate the congregation to reach out in the name of Jesus Christ, by becoming involved in a variety of mission efforts through the Presbyterian Church (USA) and other worthwhile agencies.
We have service projects throughout the year that help both locally within Arlington Heights and nationally and internationally.
Local Serving Opportunities
Christopher House Baby Shower
Donations accepted Through Sunday, April 22
Drop off Donations in Church Mission Boxes
The annual Christopher House Baby Shower is scheduled for Tuesday, April 24, 10:00 a.m. – 12:30 p.m. when the SPC Mission Team will load up your gifts and carpool down to the Belmont-Cragin School at 5235 W. Belden Avenue in Chicago to drop off your generous donations to mothers in need. These soon-to-be moms are always very appreciative of your generous donations. The following of a list of needed items:
For Baby: wipes, lotion, shampoo, body wash, laundry detergent, diapers, sizes 2, 4, 5, 6 and Pull-ups, all sizes (boys & girls)
For Mom: shower gel, toothpaste, deodorant, sanitary pads, CTA bus cards and gift cards from Walmart, Target, Costco
Please place your donations in the Mission boxes located at the main entrance and outside the church library. If you would like to join the Mission Team and tour the Belmont-Cragin school on April 24, please email Judy Kating jkating@aol.com or Vicki Robery dvrobery@comcast.net. Many thanks for helping the babies and young mothers-in-need.
Feed My Starving Children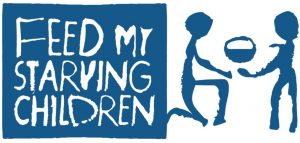 Tuesday, April 24
6:00 – 7:30 p.m.
Schaumburg
SAVE THE DATE to join the SPC Mission team when they pack food for Feed My Starving Children this April. It's always a good time coming together in fellowship for a cause. Please join the group and bring a friend! For more information, email Jean Walker jw13pr4@aol.com. 
Feed My Starving Children
1072 National Parkway, Schaumburg
847.519.9614
Joint Service Day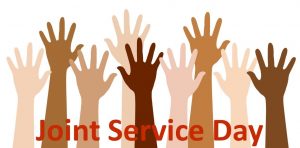 Saturday, May 12
8:00 a.m. – 12:00 p.m.
Online sign up available through May 6
Join us for our 4th annual Joint Service Day on Saturday, May 12, from 8:00 a.m. – 12:00 p.m. Southminster Presbyterian Church and First Presbyterian Church will partner to perform outdoor work for neighbors in our community, including Wings, Little City, Journey's Shelter, Inc., and Arlington Heights' Senior Center. Please meet at First Pres. in Fellowship Hall at 8:00 a.m. on May 12 for refreshments and final instructions. From there, we'll go to our various sites. Families with children are welcome. Childcare is also available at First Pres. from 8:00 a.m. to 1:00 p.m.
This is a great opportunity to serve those in need and learn about the organizations that serve our community year round.
If you can join us, please sign up here. Thank you for serving!
Spring of Life Habitat Partnership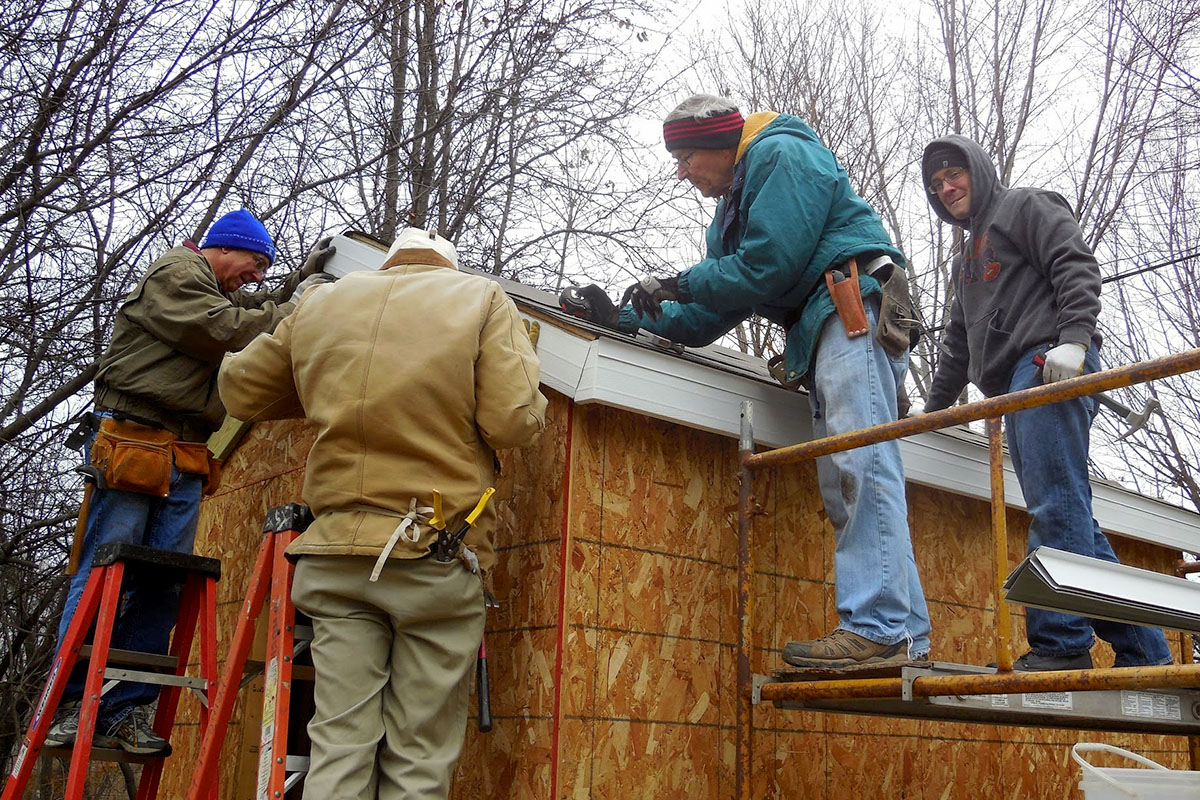 Southminster volunteers have been building homes for qualified families since 1996. The Spring of Life Partnership welcomes men and women of all ages (16+) and walks of life, including church and synagogue members, employees of businesses, civic groups, high school / college students, retirees, friends and relatives.
Building homes requires help with different areas of construction. We depend on volunteers to work on every phase of home building from start to finish, from complex building tasks like carpentry and roofing, to simple tasks like carrying supplies and cleanup.
Maybe you've never held a hammer… have a little weekend project experience… or maybe you're a highly skilled trades professional… We need and welcome your help no matter what level of skill.
Unskilled volunteers are guided by construction managers and instructed by construction crew leaders or other skilled volunteers. Skilled volunteers are also always appreciated for the talents they share to make sure that our affordable homes meet quality standards.
Southminster's scheduled work days for 2017 are yet to be announced. Check this page in the upcoming months for more information on how you can serve Spring of Life Partnership.
Contact Tom Snyder at 847.342.3470.
Mission Trips & Service Projects