Southminster's Mission Team strives to educate and motivate the congregation to reach out in the name of Jesus Christ, by becoming involved in a variety of mission efforts through the Presbyterian Church (USA) and other worthwhile agencies.
We have volunteer opportunities for service projects throughout the year that help both locally within Arlington Heights as well as nationally and internationally.
Volunteers Needed for Spring of Life Habitat Partnership Work Days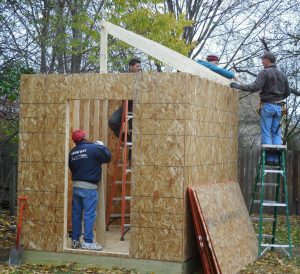 Habitat for Humanity's Spring of Life Partnership is beginning work on their 17th house! Eight area churches along with Southminster are members of this partnership and are assigned work days. Southminster's work days are Saturdays, February 23, March 16, 30, April 13 and 27. Volunteers are needed of all skill levels, and no previous experience is required. We begin about 8:00 a.m. and work until mid-afternoon. Lunch is provided. The house is at 559 S. Edison Street in Elgin. If you are interested in volunteering or would like more information, please email Tom Snyder at thomaspsnyder@hotmail.com.
Good News Partners Work Day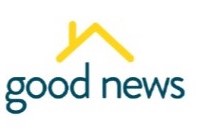 Join other Southminster volunteers to work at Good News Partners (GNP) on Saturday, March 23. We'll leave together from Southminsgter at 8:00 a.m. for a 9:00 a.m. – 4:00 p.m. work day of cleaning and painting. Please let us know if you can join us by emailing Jean Walker at jw13pr4@aol.com or Sandy Pifer at lucille111@aol.com.  
Good News Partners Mission: To end homelessness and hopelessness with everyone God brings us – to foster justice, and build bridges of reconciliation. For more information about GNP, visit www.goodnewpartners.org.
The Night Ministry Collection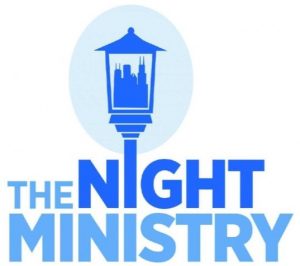 Collection through the end of February
Drop off in Southminster's Mission Boxes 
The Night Ministry includes a traveling outreach effort that helps homeless and poverty-stricken people by traveling to where they are on the streets of Chicago. Please help Southminster's efforts to support The Night Ministry by donating the following small, trial-sized products now and throughout February. Please place your donations in the Mission Collection Boxes located in the church foyer by the elevator and outside the library.
TRAVEL AND SAMPLE-SIZED ITEMS ONLY:
Shampoo & conditioner
comb and/or brush
hand lotion
lip balm
toothbrush & toothpaste
mouthwash
deodorant
soap
disposable razor & shaving cream
washcloth
pre-moistened towelettes
"The Night Ministry compassionately provides housing, health care, outreach, spiritual care, and social services to adults and youth who struggle with homelessness, poverty, and loneliness. We accept individuals as they are and offer support as they seek to improve their lives. We invite others to join this hope-filled work." For more information, visit www.thenightministry.org.
Spring of Life Habitat Partnership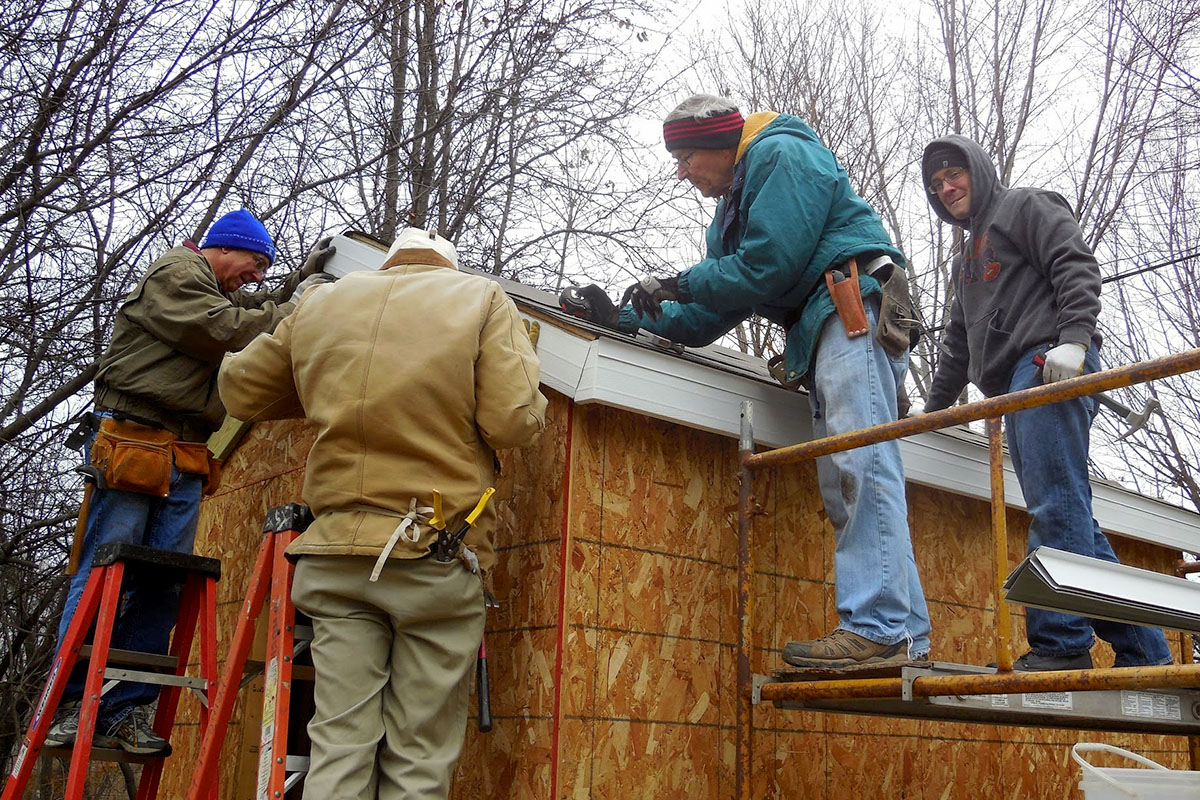 Southminster volunteers have been building homes for qualified families since 1996. The Spring of Life Partnership welcomes men and women of all ages (16+) and walks of life, including church and synagogue members, employees of businesses, civic groups, high school / college students, retirees, friends and relatives.
Building homes requires help with different areas of construction. We depend on volunteers to work on every phase of home building from start to finish, from complex building tasks like carpentry and roofing, to simple tasks like carrying supplies and cleanup.
Maybe you've never held a hammer… have a little weekend project experience… or maybe you're a highly skilled trades professional… We need and welcome your help no matter what level of skill.
Unskilled volunteers are guided by construction managers and instructed by construction crew leaders or other skilled volunteers. Skilled volunteers are also always appreciated for the talents they share to make sure that our affordable homes meet quality standards.
Southminster's scheduled work days for 2018-2019 are yet to be announced. Check this page in the upcoming months for more information on how you can serve Spring of Life Partnership.
Contact Tom Snyder at 847.342.3470.
Mission Trips & Service Projects