Southminster's Mission Team strives to educate and motivate the congregation to reach out in the name of Jesus Christ, by becoming involved in a variety of mission efforts through the Presbyterian Church (USA) and other worthwhile agencies.
We have volunteer opportunities for service projects throughout the year that help both locally within Arlington Heights as well as nationally and internationally.
Volunteers Needed for Spring of Life Habitat Partnership Work Days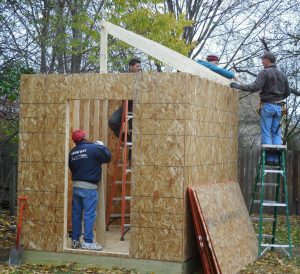 Habitat for Humanity's Spring of Life Partnership is beginning work on their 17th house! Eight area churches along with Southminster are members of this partnership and are assigned work days. Southminster's work days are Saturdays, July 6 and 20, August 3 and 17. Volunteers are needed of all skill levels, and no experience is required. We begin about 8:00 a.m. and work until mid-afternoon. Lunch is provided. The house is at 559 S. Edison Street in Elgin. If you are interested in volunteering or would like more information, please email Tom Snyder at thomaspsnyder@hotmail.com.
Mission Accomplished
A Successful FMSC Noisy Offering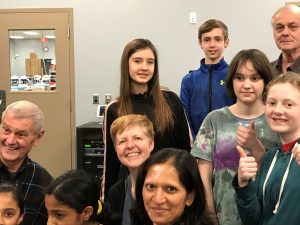 Southminster raised $377 through our Noisy Offering effort! Thanks so much to all the families and friends who raised money and joined us on March 19 at the new Feed My Starving Children work site on Wiley Farm Road in Schaumburg. As always, it was a great experience serving with others for this great cause.
Thank you for Supporting Chris House Read-a-thon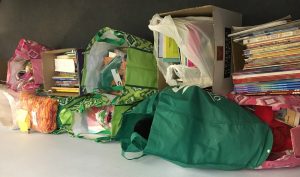 Southminster recently donated many children's books to Christopher House, and several volunteers traveled to the Stewart Campus in Chicago to read to the children. What a wonderful mission project! Thank you for your donations of books and time!
Spring of Life Habitat Partnership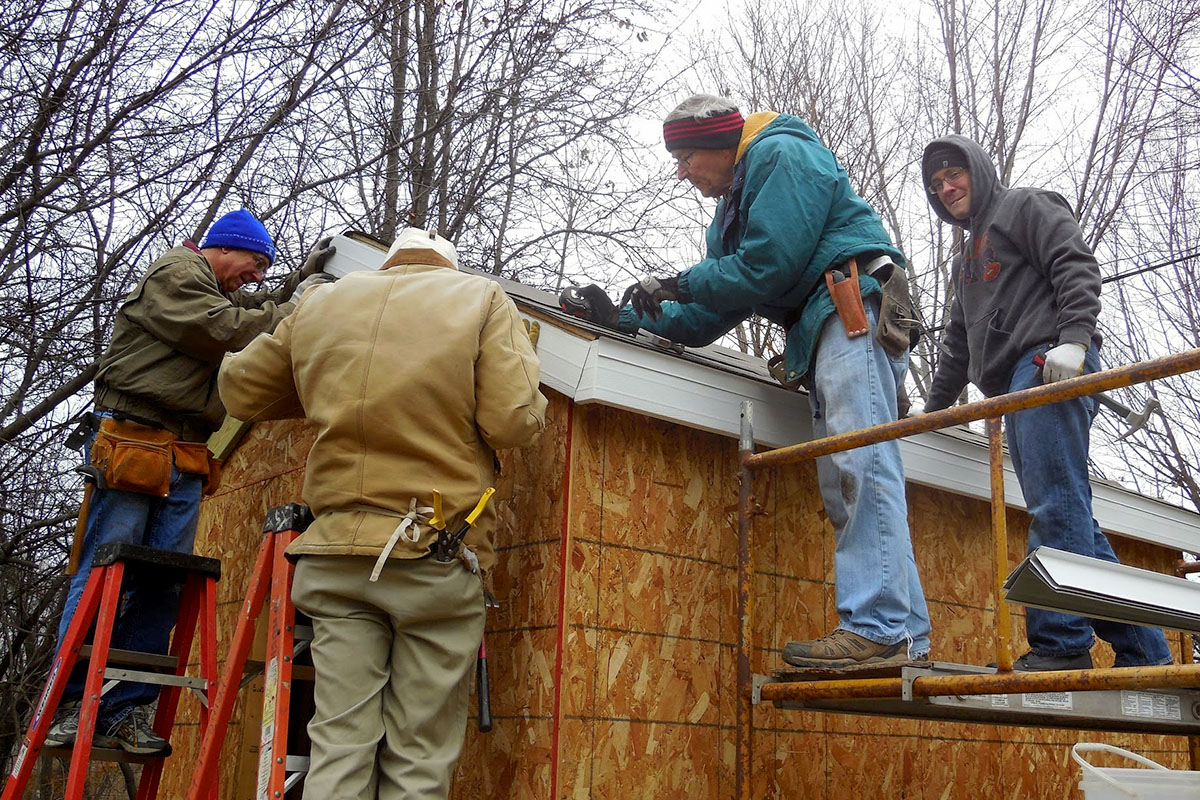 Southminster volunteers have been building homes for qualified families since 1996. The Spring of Life Partnership welcomes men and women of all ages (16+) and walks of life, including church and synagogue members, employees of businesses, civic groups, high school / college students, retirees, friends and relatives.
Building homes requires help with different areas of construction. We depend on volunteers to work on every phase of home building from start to finish, from complex building tasks like carpentry and roofing, to simple tasks like carrying supplies and cleanup.
Maybe you've never held a hammer… have a little weekend project experience… or maybe you're a highly skilled trades professional… We need and welcome your help no matter what level of skill.
Unskilled volunteers are guided by construction managers and instructed by construction crew leaders or other skilled volunteers. Skilled volunteers are also always appreciated for the talents they share to make sure that our affordable homes meet quality standards.
Southminster's scheduled work days for 2018-2019 are yet to be announced. Check this page in the upcoming months for more information on how you can serve Spring of Life Partnership.
Contact Tom Snyder at 847.342.3470.
Mission Trips & Service Projects