Southminster's Mission Team strives to educate and motivate the congregation to reach out in the name of Jesus Christ, by becoming involved in a variety of mission efforts through the Presbyterian Church (USA) and other worthwhile agencies.
We have volunteer opportunities for service projects throughout the year that help both locally within Arlington Heights as well as Chicago, nationally and internationally.
GEM5 – our 5th God Energizing Mission project – is about each of us rolling up our sleeves for one day and doing something tangible for neighbors who need our help. Adults and children 9 years and older of all skill levels are welcome!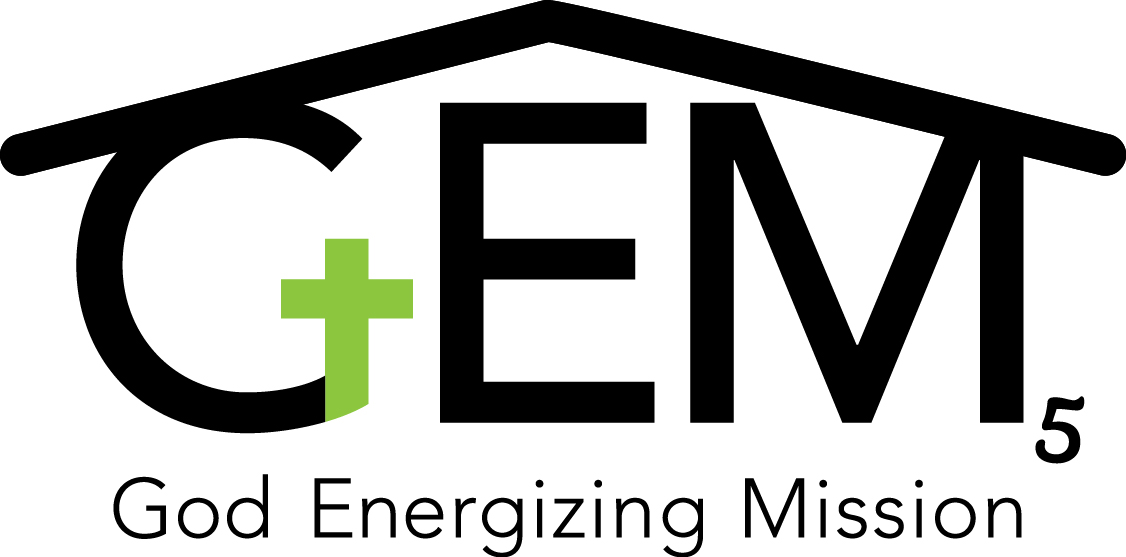 Here are a few ways you can help:
Prepare/purchase food for breakfast
Help with meal setup/cleanup
Deliver lunches on Saturday
Pray for our clients and our volunteers
Take photographs at the homes
Do yardwork
Wash windows
Clean carpets
Paint walls
Clear out gutters
Do basic electrical and plumbing work
Use your carpentry skills
GEM5 Weekend Schedule:
Friday, Nov. 3: Kick-off Pizza Dinner at 6 p.m. in Fellowship Hall
Project leaders meet their teams
Saturday, Nov. 4: Continental Breakfast at 8 a.m.; Work from 9 a.m. to 4 p.m.
Work at one of 20 local homes
Share a lunch of Chick-fil-A sandwiches and devotions with our clients
Sunday, Nov. 5: Celebration Breakfast at 8:30 a.m.; Worship at 10 a.m.
Reflections and testimonials from neighbors and participants
Donations:  $20 adults; $10 grades K-12; $50 family of 4 or more. Donations cover breakfast, lunch, dinner and T-shirt.
Sign-up after Sunday worship on Oct. 8, 15 and 22
 Show your appreciation for our lunch sponsor: Chick-fil-A in Mt. Prospect
For more information, contact:
Jean Walker, jw13pr4@aol.com
Sandy Pifer, lucille111@aol.com
GEM – God Energizing Mission
Southminster is known as the church that loves to serve others.  Our premier project for many years has been God Energizing Mission or GEM. Our first GEM project was in 2011.  We have done three more in  2013- 2016- 2018.  It is a very exciting event and fun for the whole family.
We partner with Wheeling Township to identify people in need, then we organize our entire church to have a service day.  We go into people's homes to do repair projects, painting, window washing, and yard clean up, etc. There is a kick-off meeting with a dinner on Friday night, a breakfast before going to the homes on Saturday, and another breakfast on Sunday morning to celebrate this service to others.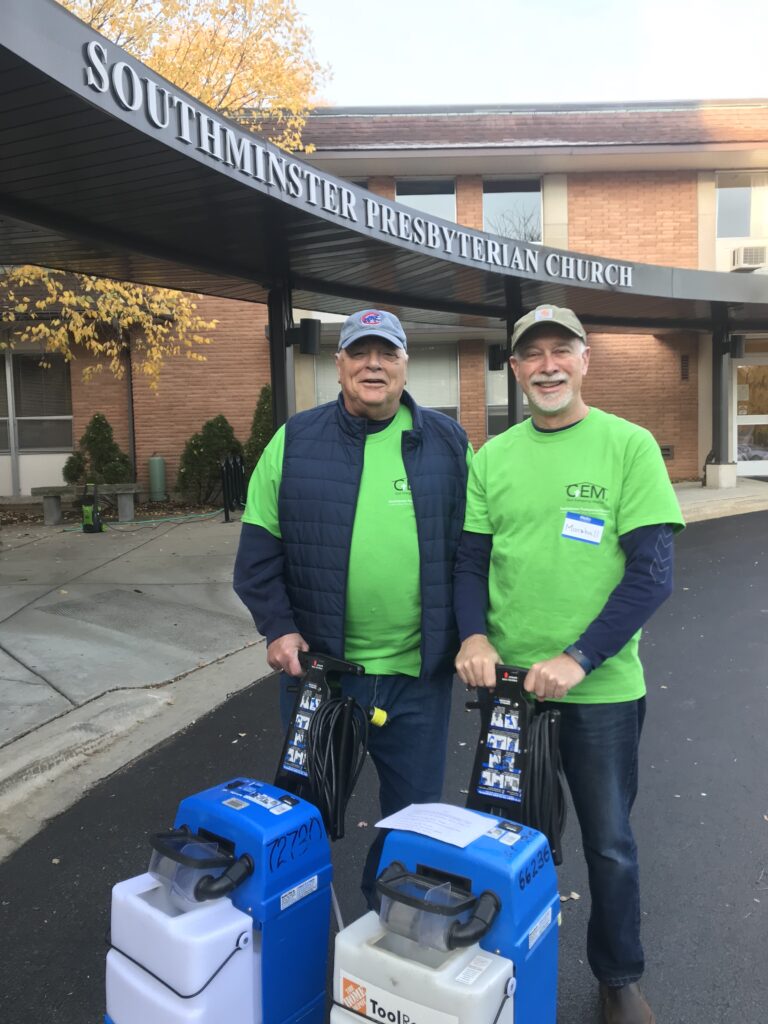 The homeowners are invited to join us for breakfast and worship. God truly does Energize Southminster to do Mission work in His name.
There are assigned church work days and all are welcome!
Mission Trips & Service Projects
We have had many Mission trips to help areas hit by natural disasters including Gulfport Mississippi, New Orleans after Hurricane Katrina, Pensacola Florida after Hurricane Ivan, Washington Illinois after a tornado.
We also have worked with local organizations on various service projects like, renovating a Good News Partners Family Shelter, Kids Korna, The Shelter Inc. and our all church GEM (God Energizing Mission) projects that include many local homes in the area that need help with renovations and upkeep.
Service Partners
Our mission efforts touch the lives of many people. Projects range in location from Southminster's own Arlington Heights and surrounding Chicagoland communities, to various locations throughout the United States and across the globe. To learn more about some of our mission partners, click on the blue links below:
Inclusive Collective – Campus Ministry for U.I.C.
C24/7 – Father's Arms Ministries – C24/7 is a non-profit organization dedicated, through the power of Jesus Christ, to improving the lives of children and young adults in the North of Howard neighborhood by providing them with the necessary tools, security and environment for them to thrive economically, socially and spiritually. We seek these goals through an afterschool program, job training program, and community outreach.
Christopher House – Helps at risk kids through education and supportive services: family centered approach.
Family Forward – Provides temporary housing and a two-year mentoring program for near-homeless employed or employable families living or working in Arlington Heights.
Faith In Practice – Health care professionals form medical mission teams to help improve conditions for people in Guatemala.
Feed My Starving Children – Packages food for distribution to starving children all over the world.
Good News Partners – Provides a continuum of housing from a women's and children's shelter, through subsidized housing on to home ownership under a co-op structure.
Journeys The Road Home – Provides shelter along with services, mentoring and temporary housing leading to self-sufficiency for the homeless and near homeless in the Northwest Suburbs.
Kemmerer Village – A church supported home and school in central Illinois for youth with severe emotional and behavioral issues.
Night Ministry – Connect with Chicago homeless through street outreach, youth shelter and support services.
Ronald McDonald House – Provides a place for parents with hospitalized children.
Share Your Soles – Gives shoes to the needy around the world.
Spring of Life Habitat for Humanity – Builds/rehabs homes for low-income families in the northwest suburbs.
The Shelter Inc. – Our mission is to end the cycle of child abuse by ensuring safe, healthy and nurturing environments to children, their families and our community. Our programs include emergency housing, transitional living, foster care, home visiting, and clinical support services. We are available 24 hours a day, 365 days a year.
Wheeling Food Pantry – Distributes food in Northwest Suburbs