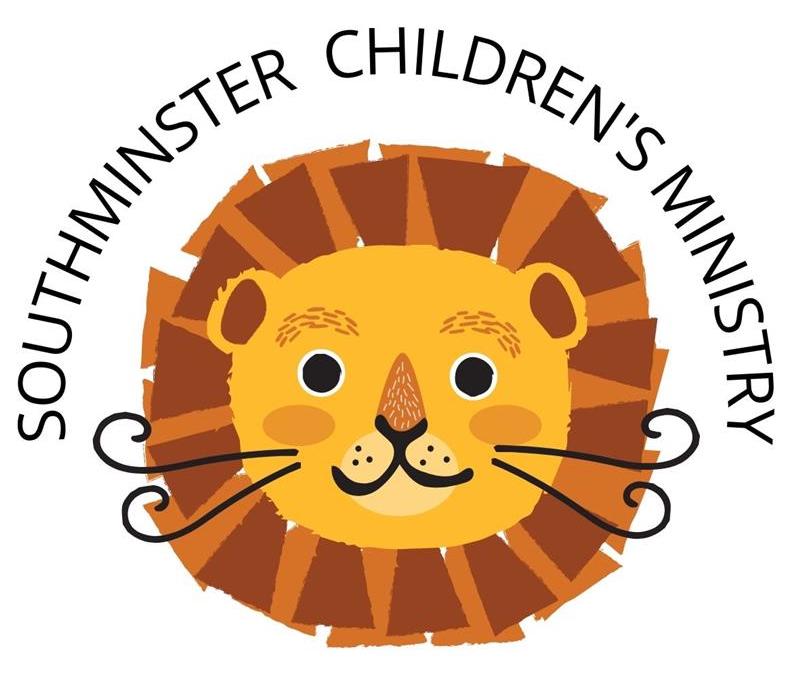 Sunday Mornings are for Families at Southminster!
Make yourself at home with your children on Sundays! Enjoy Southminster's lovely family sitting areas inside the back of our sanctuary and just outside the sanctuary where we hope parents can enjoy worship while watching their toddlers play quietly and comfortably during our service. Check to see if nursery and Children's Chapel is available when you attend too. If there is a way to make your family more comfortable worshiping with us, email our Children's Ministry Director, Jill Schiltz Jill@spcah.org. We want to make your visit a positive experience for everyone in your family!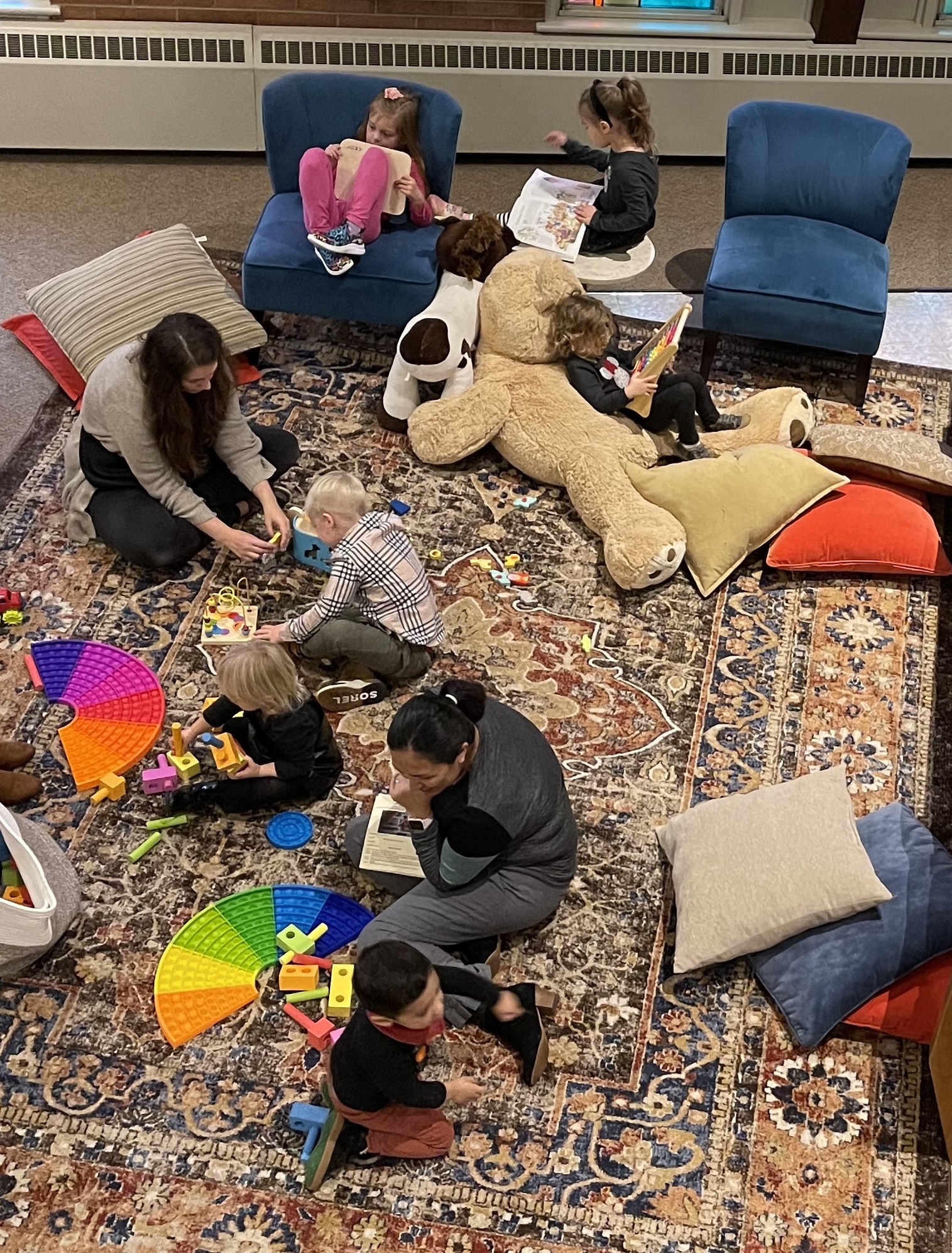 Enjoy the Children's Nativity Pageant!
Sunday Morning Children's Chapel (Fall-Spring)
Children's Chapel (Formerly known as Sunday School) is offered for older preschoolers thru 4th grade. We are bringing "children's time"  back to the beginning of our worship service!  Children's Chapel Kids should check-in by the sanctuary and then sit with their parents. Children will walk upstairs with our staff helpers after Rev. Mize gives our group a little "children's time" during the service. Children will have fun upstairs in our education wing Kingdom Doors classrooms with Ms. Jill, Children's Ministry Director and Ms. Liz, parent and local elementary school music teacher. We'll do things like build Legos, watch video lessons from our THINK ORANGE curriculum, play games, and enjoy a craft together. Parents will pick up children upstairs in Kingdom Doors after worship.
Sunday Morning Nursery (Fall-Spring)
All children are welcome to remain in our sanctuary with their parents or sit in our play area behind the glass just outside of our Sanctuary during our 10 AM worship. However, Southminster is pleased to provide childcare for infants and toddlers. Is it your first time using our nursery? Come early to talk with our caring staff and ask any questions you might have.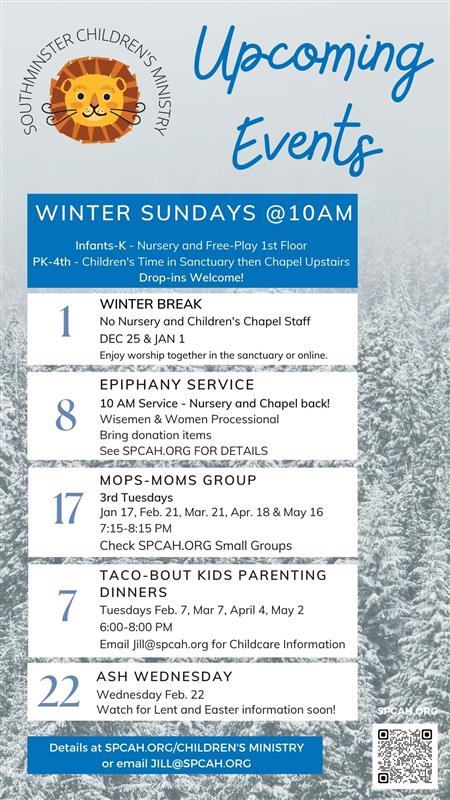 Registration now open!
Registration for 2022-23 Children's Ministry is now online!
Get Connected
Want to participate and find out about the latest Children's Ministry activities and information? Here's how…
1. JOIN MS. JILL's WEEKLY EMAIL LIST!
You'll get our weekly Children's Chapel email and updates on all our events. Usually once a week on Sundays unless a big event is coming up.
Email Ms. Jill at jill@spcah.org or register with Children's Ministery on our website page and she will make sure you'll get all the fun information and activities for your families to enjoy.
2. GET OUR SOUTHMINSTER PARENT CUE APP
– Click Here for more info
3. CHECK THIS WEBPAGE AND OUR SOCIAL MEDIA
Check our webpage and follow us on our FB group page SPCAHkids or Instagram #kidminspcah
We strive to help our children remember what matters most…
~ God made me.
~ God loves me.
~ Jesus wants to be my friend forever.
~ I need to make wise choices.
~ I can trust God no matter what.
~ I should treat others the way I want to be treated.