It's easy to join us. Click here for the Zoom link!
or cut and paste from below:
https://us02web.zoom.us/j/89993957135?pwd=ruum4YeyVR8I9mk84lcLhJ4FUs0CpU.1
Meeting ID: 899 9395 7135
Passcode: 130227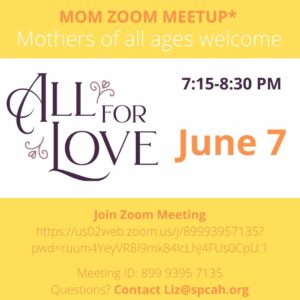 Are you a mom? Then you know that being a Mom is the hardest job in the world! So come join our MOPS group at Southminster. All moms are welcome! Come share with other moms, make new friends, feel renewed. For more information about our registration, please email Pastor Liz or call her 847.392.1060.
MOPS believes in the simple but revolutionary idea that remarkable things happen when moms come together. That's why we rally women to help them become more brave, kind, and honest.
So whether you are a soon-to-be mom, first time mom, or seventh-time mom, you are welcome here. Whether you are an adoptive mom, young mom, seasoned mom, foster mom, stepmom, or any other type of mom, YOU ARE WELCOME HERE! For more information about the international organization check out www.mops.org.