Southminster Presbyterian Church is blessed with a staff of faithful and gifted individuals.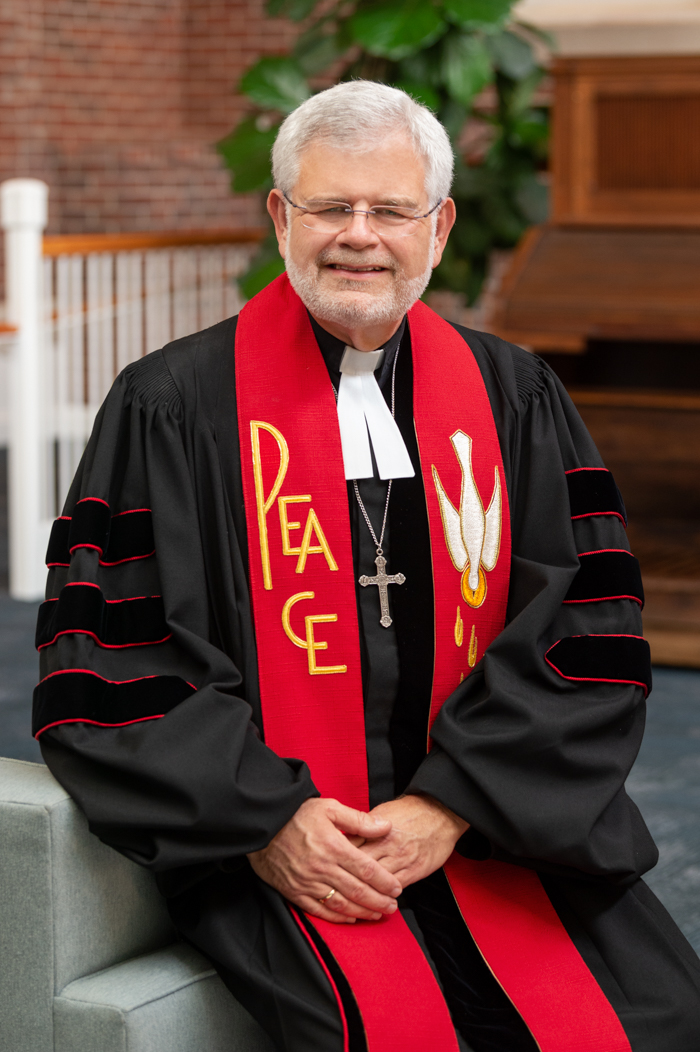 Reverend Dr. Charles (Chuck) Mize – Interim Pastor
Chuck grew up in Wood River Illinois where his father worked as an electrician for the Amoco Oil Company refinery and his family belonged to the First Presbyterian Church.  His parents' dream was that he would become an electrical engineer, but God got in the way when he met the United Church of Christ pastor and his family in town.  That family became Chuck's second family and, through them, Chuck felt called to ministry.
Chuck attended Elmhurst College (B.A) and Eden Theological Seminary (M.Div. and D.Min.).  He was ordained in 1980 by the Presbytery of Elijah Parish Lovejoy in his home church. He has served six congregations in five calls. His first call was to Community Presbyterian Church in Rosamond (not Rosemont!) and St. Paul's UCC in Ohlman, a yoked ministry in downstate Illinois.  See if you can find them on the map! He recently retired as Senior Pastor of Glenview Community Church, in Glenview.  Now he feels blessed by the opportunity to minister with Southminster Presbyterian Church as the Interim Senior Pastor, and to come home to his Presbyterian roots!  Chuck says, "Ministry is a life of serving God by learning, teaching, sharing and doing the love of Jesus in the church, the body of Christ in the world."
Chuck met his wife, Jeanie Bond, at Elmhurst College.  They celebrated their 40th anniversary in May.  Jeanie is a retired educator who loves to knit and spend time in the garden.  Together they enjoy adventures of all varieties and especially love Germany.  They have one adult son, Joseph, who lives in southeast Missouri.
Reverend Elizabeth (Liz) Nickerson – Associate Pastor
As a child, Liz loved cutting out pictures of houses, drawing streets, and pasting the houses to the streets to make neighborhoods. This love developed into a desire to become an architect, which is where she began her professional life. While working on the design of new public housing projects, she realized architecture's limitations and a spiritual call to build up the church, rather than physical buildings. Conceptually, her goal remained the same: to help improve our world and make it a better place for all people to live. But her motivation was now to do this by helping people build their relationship with God. She is on the Ecumenical and Interreligious Work Group of the Presbytery of Chicago and enjoys uniting people of different faiths through service to their community.  She lives with her husband and two children. Liz says, "For me, ministry is simply a call to serve God in whatever limited way that I can. I want all of us, whatever we call ourselves, to find a place to connect with God and live the life that God wants to live in us."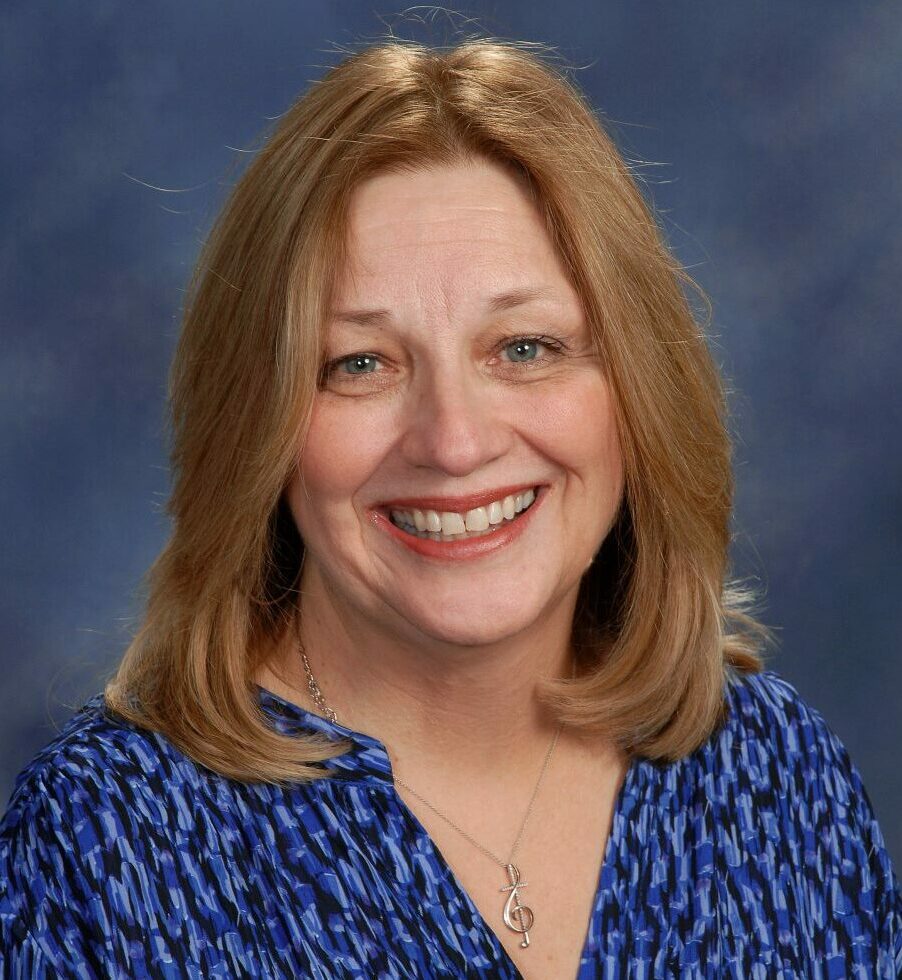 Sue Thomson – Director of Contemporary Music and Creative Arts
Sue enjoys bringing the arts into our worship experiences. She also leads our wonderful contemporary worship band, Central Road! Most recently, Sue has brought video and live streaming to our church. Over the years, she has been involved in almost every aspect of church leadership, as both a lay leader, and as a staff member.  Sue extends an open invitation to instrumentalists, vocalists, creatives, artists, and to those who would like to work with cameras, sound and video! Sue also runs an open, interactive art group once a month, here at the church!
Jill Schiltz – Children's Ministry Director
Jill loves children! She has an education degree in English/Theater with a music minor from a Southwestern College in Kansas where her father was an athletic director for over 20 years. After college, she toured the country as an actress and musician. She settled in Chicago in 1999 where she worked for local theater companies while working full time at Fourth Presbyterian Church of Chicago as their administrative assistant to children and family ministries. Jill served their pre-school, daycare, and Sunday school programs and directed several children's musicals. Jill now lives in Mount Prospect with her husband and two young daughters. She is excited to share God's love with the children of Southminster.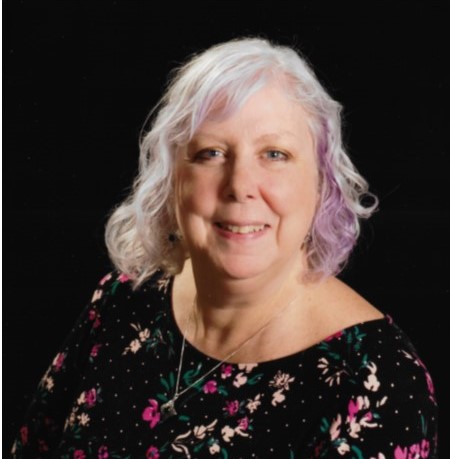 Kari Sealund – Youth Ministry Director and Communications Coordinator
For over 15 years, Kari taught students of all ages guitar and ukulele as well as being a substitute teacher for art and music in District 25. A lifelong member of Southminster, Kari grew up in the congregation, attending Sunday school as a child and then working with the Children's Ministry team for many years. Kari's two grown children, Kristin and Shane, also built their faith foundation at Southminster, and Kari is thrilled to share faith lessons and her love of Christ with our youth and children, exploring new paths for our youngest members to understand how God works in our lives every day. Kari is currently studying to become a Spiritual Director with Stillpoint. As Communications Coordinator Kari uses her BFA Degree for Art and Photography and her eye for design to keep Southminster connected via the website, social media, worship media, email Eblasts, and by publishing Southminster's seasonal Oasis Journal. 
Daniel Erickson – Media Technical Support
Daniel has been a member of Southminster since 2006. His talent was recognized early on, as he has been our unofficial "tech guy" since 2007. He recently received a certificate in Advanced Web Development from Oakton Community College and was hired in November 2018 as Southminster's Media Technical Support. Daniel lives in Des Plaines, where in his free time is spent watching movies, playing video games, swimming, and go-karting.
Tricia Ondracek – Director of Parents' Day Out (PDO) / Sunny Days
Tricia attended the University of Florida and Florida Atlantic University where she studied Elementary Education and Early Childhood Education. Before coming to Southminster in 1998, Tricia worked in many capacities as a preschool teacher and Assistant Director in the Arlington Heights area. Tricia became director of the Wee Care and Share/Parents' Day Out program in 2001. She also teaches the 4-5-year-old class. Tricia is married with three daughters.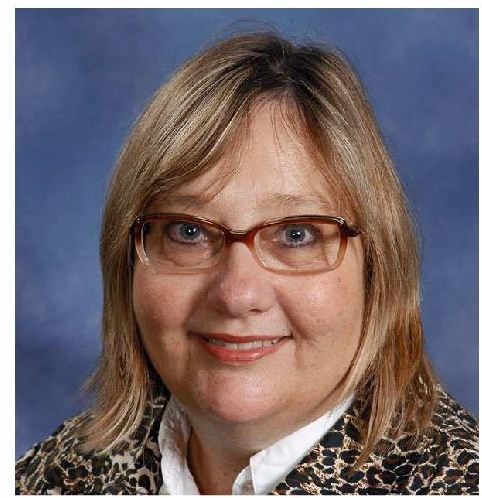 Diane Ahlquist – Administrative Assistant
Diane joined the Southminster staff in May 2006. For many people, Diane represents the first friendly face they encounter at Southminster. She handles a number of diverse tasks and helps the day-to-day operations of the church run smoothly. Diane came to Southminster after a career as a buyer at Sears, from which she took early retirement. She is married to Wayne and has two adult sons and seven grandchildren.