Being a teenager is hard. Being a Christian teenager can be even harder. At Southminster, we foster an environment to support each of our youth as they grow as individuals and disciples. We make sure to have lots of fun along the way though and to create lifelong friendships with each other.
We have Sunday lessons and monthly fellowship at church as well as other fun outing events including serving and justice opportunities for our Youth.
Please email Kari@spcah.org for links to zoom or more information about our group!
Follow us for up to date activities and inspiration on Instagram @spcyouthministry or click here
Check out our Do Something Justice Videos!
We are SO PROUD of our Youth at SPC.
Fall Registration Now Open!
Fall Registration For All Youth for 2023-24 School Year is now online!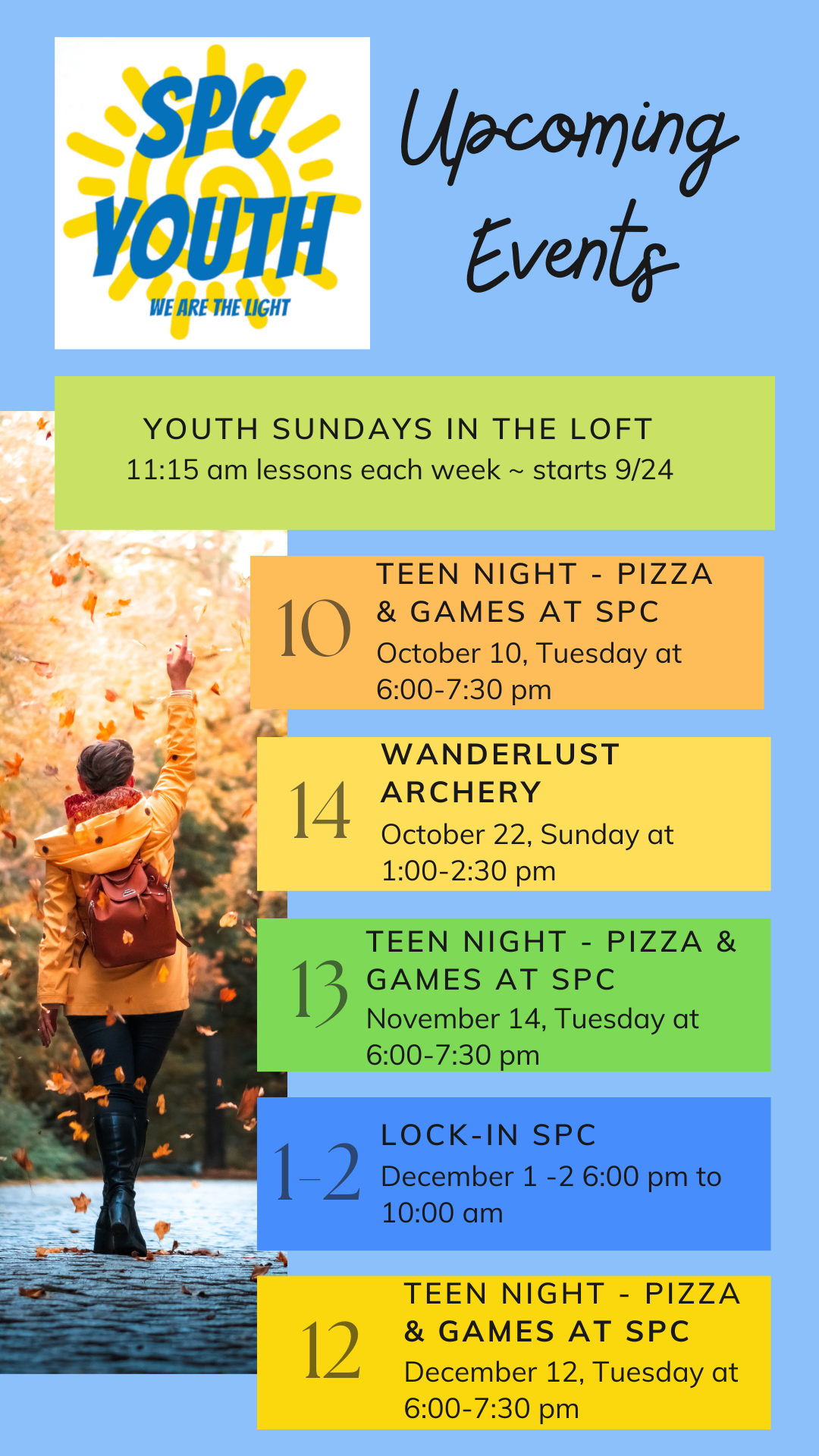 Youth Sundays in the Loft at 11:15 am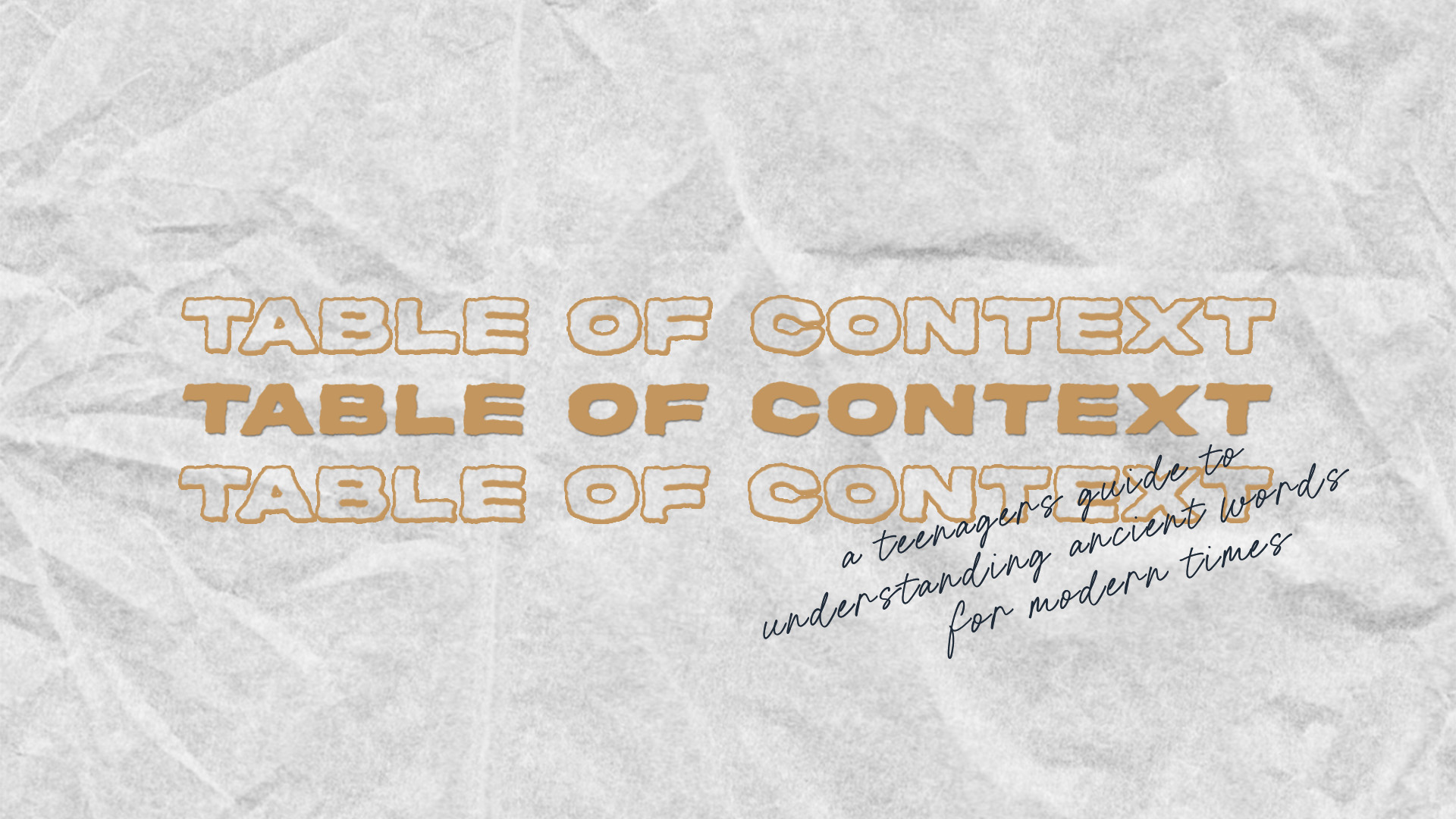 Middle Schoolers & High School are welome to join our Youth Group Sunday mornings after worship. We use Orange Video Curriculum XP3 to help our students navigate the unique challenges of being a teen in a way that will stick with them long after they graduate. Starting September 24th we will begin a series called Table of Context.
For many, the Bible just seems to cause more confusion than clarity. Now, imagine this confusion amplified for teenagers. They're already in a phase of asking questions, expressing doubts, and wrestling with the idea of faith. So, how can they begin to make sense of the Bible and its context? This series will serve as a guide to help teenagers understand how the ancient words of the Bible connect to their modern everyday lives.
Youth Events
Southminster hosts a number of events for youth outside of Sunday School. Typically, we meet once a month to have a game night, do a service activity, watch a movie together, or go on an outing somewhere like extreme trampolining or to Fright Fest at Great America! We also participate in retreats during the school year. Some of our summer mission trips have included traveling to Harlem in New York City or to Mission, South Dakota to work on a Native American reservation.
Youth Retreats to Covenant Harbor
The 2020 winter youth retreat up to Lake Geneva's Covenant Harbor Retreat Center was an awesome trip filled with snow tubing, broom ball on the lake, snow ball fights. The youth also enjoyed faith sharing and a concert. Any and all youth are invited to join the fun next year. For more information about Southminster's Youth Ministry, email Kari@spcah.org.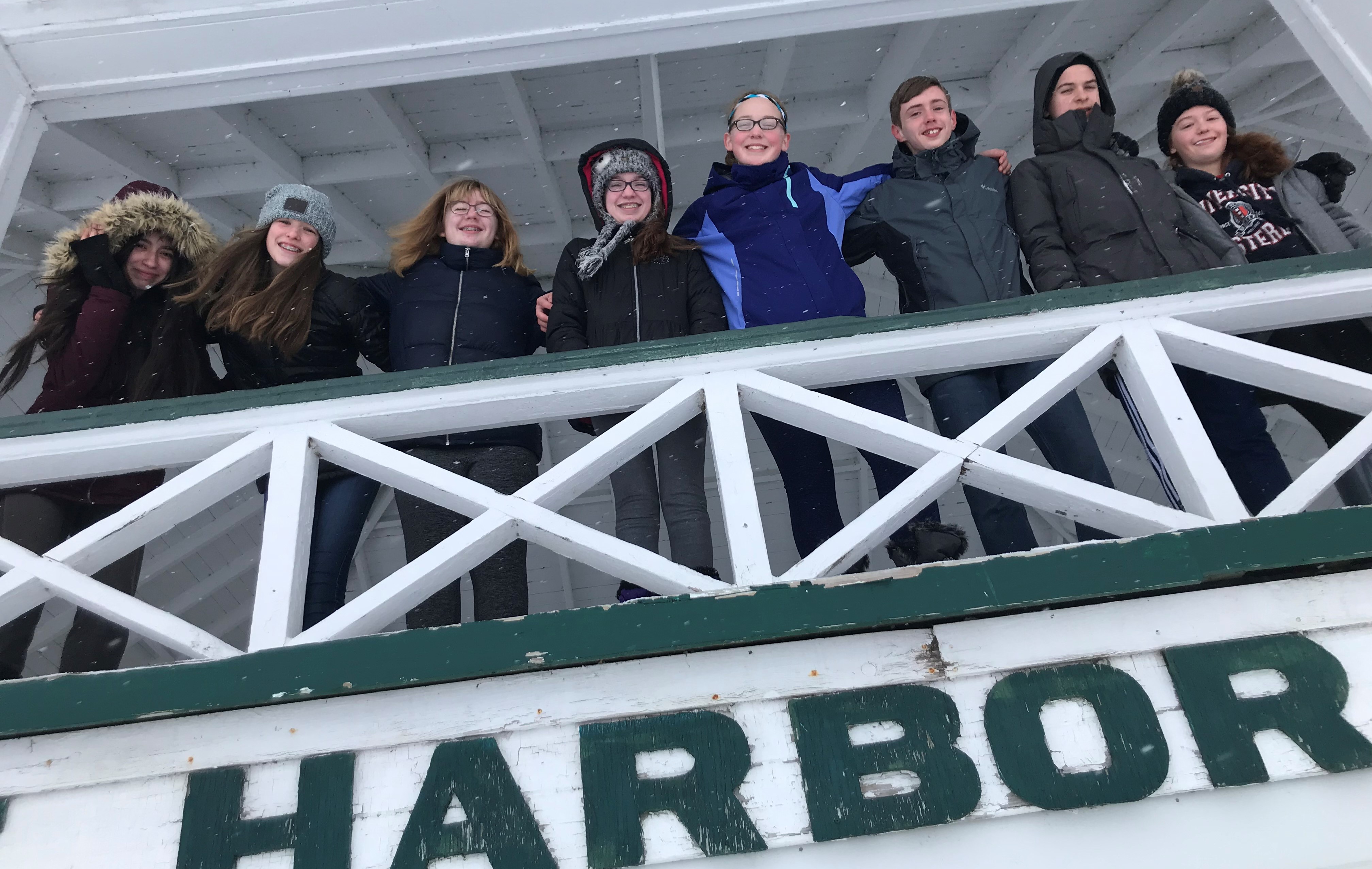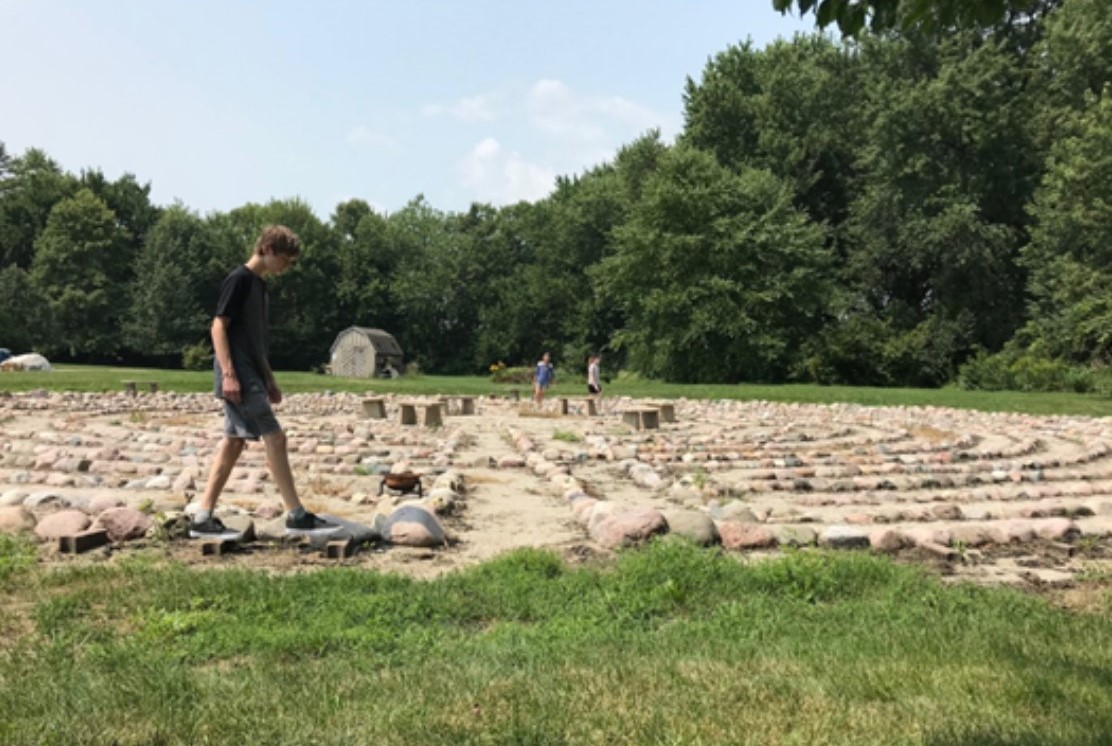 Recently the youth traveled to Earth Wisdom Labyrinth in Elgin, the largest outdoor labyrinth in Illinois. It was a hot day, but we really enjoyed our picnic under the tree and the labyrinth surrounded by forest, prairie plants, and cornfields. It was a beautiful, spiritual, and enlightening day!
Confirmation
Southminster offers confirmation for eighth grade students or students who haven't yet been confirmed but who would like to be. In addition to classes specifically designed to prepare them for the next step in their faith journey, students attend a retreat, participate in service activities, write a statement of faith, and then join the church where they are welcomed before the congregation.
Click on the link to view our safety procedure: Southminster Safe Child Youth Policy