Martin Luther King Action Assembly – January 21, 2019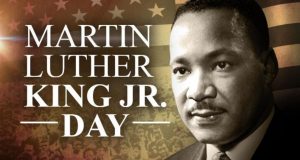 Join SPC's Faith in Action Team at the Martin Luther King Faith in Action Assembly in Chicago hosted by the Community Renewal Society (CRS). Worship with congregations from all over Chicagoland; take part in a Chicago Mayoral Candidates Forum; hear about the new Cook County States Attorney's justice commitments; and learn about CRS's platform for renewal. More information in the coming months. If you have questions, email
Linda Waycie
or
Cindy Greenwood
.
Heart's Place Celebrates its Opening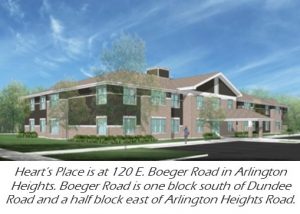 Heart's Place is a permanent supportive housing facility with one- and two- bedroom apartments. It's a place that provides people with mental and physical disabilities independent, secure, safe housing.
Families Belong Together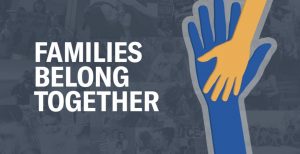 There are many words from the Bible that we can turn to in reflecting on the current immigration crisis. The forced separation of small children and their families at the border has brought into sharp focus the cruel and inhumane response recently employed. I, Pastor Liz, would invite you to read the words of  Deuteronomy 10:17-19, Matthew 25: 35-46, and Mark 9:37, 10:13-16 and reflect on how they speak to the current crisis.
Attached is a response from the Stated Clerk of  the Presbyterian Church, USA,  about the current crisis where small children were forceably separated from their families.   https://www.pcusa.org/site_media/media/uploads/oga/pdf/jhn_statement_child_separation_at_borders_061618.pdf
Muslim-Christian Interfaith Dialogue

A small group of individuals from Southminster and the Islamic Society of Northwest Suburbs have been meeting twice every month since January 2018. Check out our interfaith conversations and what we've learned about each other. Click here to view our SPC ISNS Interfaith Group Summer Dialogue.
On December 1, 2017, 16 Muslim and Christian men and women began an inter-faith journey together.
Southminster and Islamic Society of Northwest Suburbs, a mosque in Rolling Meadows, has begun a dialogue between faiths that will provide an opportunity for Christians and Muslims to develop genuine friendships and better understand each other and our different faiths.
Beginning in January 2018, this inter-faith group will meet every second Sunday of the month at 2:00 p.m. at Islamic Society of Northwest Suburbs in Rolling Meadows and every fourth Friday of the month at 7:00 p.m. at Southminster.
"This is what the Lord requires from you: to do justice, to love mercy, and to walk humbly with your God." – Micah 6:8
Our mission: to increase awareness of justice issues impacting our brothers and sisters in our local community, Chicago and the state; and to provide opportunities for Southminster members and friends to participate in actions that influence public policy toward a more just world.
Highlights of 2017: Southminster members were instrumental in winning approval by the Arlington Heights Village Board for the village's first supportive housing project for disabled people. For this work, we received an award from the Community Renewal Society (CRS) at its annual membership meeting in early October. We were also recognized with a leadership award for our work on police accountability initiatives in Chicago.
Southminster's justice work includes:
Participating in CRS's Martin Luther King, Jr. Day Faith in Action Assembly in January
Lobbying legislators at the CRS Day of Faith in Springfield in April
Working with local churches, as well as churches in the North/Northwest suburban area to bring awareness of justice issues to the community
Initiating an interfaith journey with our Muslim neighbors from the Islamic Society of Northwest Suburbs, a mosque in Rolling Meadows; the group meets biweekly to develop genuine friendships and better understand each other and our different faith
Hosting adult education series on racism and Islam
Supporting the CRS 2018 Platform for Renewal, including police accountability; restoring opportunities for people with criminal records and advancing justice reforms; community development (housing and jobs) on Chicago's south and west sides; state budget issues, including fiscal responsibility and investment for violence prevention; and a commitment to anti-racism
Advocating for just immigration policies in Illinois
Meeting with Illinois State Representatives Tom Morrison, David Harris and Elaine Nekritz, and Illinois State Senator Tom Rooney to secure support on CRS justice issues
Hosting an "Open Hearts – Open Doors" discussion regarding the LGBTQ community
Attending "Bridging the Black & White Divide" racism events hosted by Sisters of the Living World in Arlington Heights
If you have a passion for justice, we invite you to join our Justice Ministry Team. For more information, contact Linda Waycie, lwaycie@wowway.com, or Cindy Greenwood, cngrnwood@gmail.com
 "Woe to those who make unjust laws, to those who issue oppressive decrees, to deprive the poor of their rights and withhold justice from the oppressed of my people." – Isaiah 10:1-2