"This is what the Lord requires from you: to do justice, to love mercy, and to walk humbly with your God." – Micah 6:8
Our mission: to increase awareness of justice issues impacting our brothers and sisters in our local community, Chicago and the state; and to provide opportunities for Southminster members and friends to participate in actions that influence public policy toward a more just world.
If you have a passion for justice, we invite you to join our Justice Ministry Team. For more information, contact Sandy Bourseau sbourseau@mac.com or Linda Waycie lwaycie@wowway.com
 "Woe to those who make unjust laws, to those who issue oppressive decrees, to deprive the poor of their rights and withhold justice from the oppressed of my people." – Isaiah 10:1-2

Resources on Racism
Your Faith in Action team is compiling a list of resources addressing racism topics, and would love your input. If you have seen a movie or read a book that increased your understanding of white privilege, systemic racism, policing, the history of racism in the U.S., etc., please send the titles
to cngrnwood@gmail.com and we will add them to this list.
Recommended by SPC Members
VIDEOS/FILMS 
The subject of race can be very touchy. As finance executive Mellody Hobson says, it's a "conversational third rail." But, she says, that's exactly why we need to start talking about it. In this engaging, persuasive talk, Hobson makes the case that speaking openly about race — and particularly about diversity in hiring — makes for better businesses and a better society.
White Rage: The Unspoken Truth of Our Nation's Divide
A lecture by Carol Anderson, Professor and Chair of African American Studies, Emory University.
18 Movies and Documentaries That Confront Race in America
Oprah Magazine's list of movies about race and racism that can be a crucial tool for understanding this country's racist foundation—and its pervasive effect on society, culture, economy, the criminal justice system, and beyond.
Film based on Angie Thomas's first novel about a teenage girl who grapples with racism, police brutality, and activism after witnessing her black friend murdered by the police.
BOOKS
Hidden Figures (also a movie) 
The untold true story of four African-American women who helped launch our nation into space, by Margot Lee Shetterly.
Debby Irving's personal narrative about her "sometimes cringe-worthy" struggle to understand racism and social tensions. She also explains why and how she's changed the way she talks about racism, work in racially mixed groups, and understand the racial justice movement as a whole. Note that SPC will be hosting a discussion of this book later in the summer.
An American Summer: Love and Death in Chicago
Drawing on his decades of experience, Alex Kotlowitz set out to chronicle one summer in Chicago, writing of those who have emerged from the violence and whose stories reveal the capacity–and the breaking point–of the human heart and soul. The result is a spellbinding collection of deeply intimate stories that upend what we think we know about gun violence in America.
I'm Still Here: Black Dignity in a World Made for Whiteness
From Austin Channing Brown, a powerful new voice on racial justice, an eye-opening account of growing up Black, Christian, and female in middle-class white America.
Long Way Home, A Young Man Lost in the System and the Two Women Who Found Him
Attorney Laura Caldwell tells the first-hand story of her client, 19-year-old Jovan Mosley, a good kid from one of Chicago's very bad neighborhoods, who was coerced into confessing to a crime he didn't commit. Charged with murder, he spent five years and eight months in a prison for violent criminals. Deeply affecting, Long Way Home is a remarkable story of how change can happen even in a flawed system and of how friendship can emanate from the most unexpected places.
In Ibram X. Kendi asks us to think about what an antiracist society might look like, and how we can play an active role in building it.
A list compiled by Ibram X. Kendi for people beginning their anti-racist journey.
The New Jim Crow: Mass Incarceration in the Age of Colorblindess
Michelle Alexander givesa stunning account of the rebirth of a caste-like system in the U.S., one that has resulted in millions of African Americans locked behind bars and then relegated to a permanent second-class status—denied the very rights supposedly won in the Civil Rights Movement.
Anti Racism Resources and Reads: Lists for All Ages
The Evanston Public Library recommends books, articles, videos and podcasts on anti-racism, equity, diversity, inclusion and social justice.
Community Renewal Society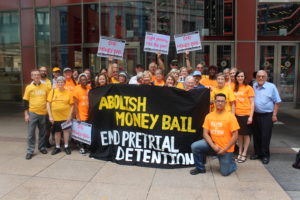 Many people in our country are just now becoming aware of systemic racism as a result of the death of George Floyd. Yet, Southminster's Justice/Faith in Action team has been involved over the last six years in bringing about social, racial and economic justice in Chicago and our state.
As a member church in the
Community Renewal Society
 (CRS), we listen to Chicago's west and south side communities to find out what they need to experience transformation. Because of the efforts of CRS and its coalition partners, formerly incarcerated people now have more employment, housing and educational opportunities.
Our team is currently involved in these reforms through CRS:
Increasing police accountability in Chicago
Creating affordable housing and good job opportunities in underserved communities of color
Ending money bond and dramatically reducing the number of people incarcerated in our state as they await trial
Aside from these CRS initiatives, our Faith in Action Team also works locally on immigration issues and housing for people with mental and physical challenges. And we provide educational opportunities for our congregation and friends to learn more about injustice in our society.
Do you care about racial inequality? Do you want to be part of the movement to create a more just society? For more information, please contact our justice leaders Linda Waycie at
lwaycie@wowway.com
, or Sandy Bourseau at
sbourseau@mac.com
.
Capital Punishment
PRESBYTERIAN CHURCH USA STANDS FIRMLY AGAINST CAPITAL PUNISHMENT
For 60 years the Presbyterian Church USA has actively been advocating the elimination of the death penalty and has reaffirmed that position in various General Assemblies. The Church is saddened by Attorney General Barr's to resume using it. On July 14, 2020, Daniel Lee was executed by the US government followed by two other men in the following weeks. The Presbyterian Church USA believes "God's grace is sufficient for all human beings regardless of their sin." The Church feels that race "plays a part in these decisions" and does not contribute to lower homicide rates.
Families Belong Together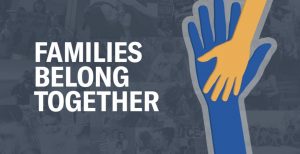 There are many words from the Bible that we can turn to in reflecting on the current immigration crisis. The forced separation of small children and their families at the border has brought into sharp focus the cruel and inhumane response recently employed. I, Pastor Liz, would invite you to read the words of  Deuteronomy 10:17-19, Matthew 25: 35-46, and Mark 9:37, 10:13-16 and reflect on how they speak to the current crisis.
Attached is a response from the Stated Clerk of  the Presbyterian Church, USA,  about the current crisis where small children were forceably separated from their families.   https://www.pcusa.org/site_media/media/uploads/oga/pdf/jhn_statement_child_separation_at_borders_061618.pdf

Muslim-Christian Interfaith Dialogue

A small group of individuals from Southminster and the Islamic Society of Northwest Suburbs have been meeting twice every month since January 2018. Check out our interfaith conversations and what we've learned about each other. Click here to view our SPC ISNS Interfaith Group Summer Dialogue.
On December 1, 2017, 16 Muslim and Christian men and women began an inter-faith journey together.
Southminster and Islamic Society of Northwest Suburbs, a mosque in Rolling Meadows, has begun a dialogue between faiths that will provide an opportunity for Christians and Muslims to develop genuine friendships and better understand each other and our different faiths.
Beginning in January 2018, this inter-faith group will meet every second Sunday of the month at 2:00 p.m. at Islamic Society of Northwest Suburbs in Rolling Meadows and every fourth Friday of the month at 7:00 p.m. at Southminster.