Scroll to the bottom to view the SPC calendar
Family Fall Kick-Off
SPC Annual All-Church Picnic
NEW! – MOPS Group (Moms of Preschoolers)
Lords' and Ladies' Day Golf Outing
CROP Hunger Walk – This October

Sunday, October 21 
Kingswood United Methodist Church
Southminster's efforts to stop hunger continue this October! Hunger is one of the greatest injustices facing our world, but it doesn't have to be this way. Ending hunger is in our lifetime, and you can help make it happen. SPC helps end hunger locally by donating to Wheeling Township Food Pantry and delivering Meals on Wheels in August. The annual CROP Hunger Walk gives us a chance to help end hunger worldwide! So please join us to walk on a beautiful fall day to stomp out hunger worldwide. This year's CROP Hunger Walk is Sunday, October 21, at Kingswood United Methodist Church, 401 W. Dundee Road, Buffalo Grove.
What's the CROP Hunger Walk all about?
CROP Hunger Walks are community-wide events sponsored by Church World Service and organized by local congregations or groups to raise funds to end hunger at home and around the world.
Stand with neighbors in your community who rely on food assistance program
Partner with parents worldwide as they ensure a bright future for their children
Support those struggling with poverty and open up new opportunities for them
If you have questions or need more information, please email Sandy Pifer at lucille111@aol.com. To read more about the CROP Hunger Walk, visit www.crophungerwalk.org.
GEM – God Energizing Mission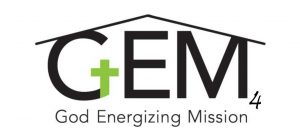 November 2, 3, and 4 2018
Throughout the local community
GEM4 weekend begins with dinner on Friday evening, where everyone gathers to learn about the following day's activities. We then enjoy breakfast at the church on Saturday before going off to do much-needed maintenance on local homes owned by low-income and senior residents. Worship on Sunday includes homeowner testimonials and church member experiences.
Southminster members Jean Walker and Sandy Pifer will again be project co-chairs of this wonderful event. Sandy believes, "We are truly spreading God's love to our community." And Jean says, "The people we help are so appreciative and a real joy to get to know." We hope you'll join this amazing Mission Project weekend. For more information, please email Jean Walker at jw13pr4@aol.com or Sandy Pifer at lucille111@aol.com.
Growing in Grace Women's Bible Study
Summer Fellowship
Egg Harbor Cafe, Arlington Heights
We hope you'll join us for fellowship during the summer months! Come enjoy brunch or just a cup of coffee on the following Tuesdays, June 26, July 31, & August 28, at 10:00 a.m. We'll meet at Egg Harbor Cafe in Arlington Heights at 140 E. Wing Street (located in the corner strip mall at Arlington Heights Road and NW Hwy). No RSVP necessary.
We will resume Bible study in September. If you have questions or need more information, email Kathy Erickson Lievph@aol.com.
Heart of a Woman Bible Study
Meets every Tuesday
1:15 – 3:00 p.m. Southminster
We are a group of women who enjoy each other's company and would like to welcome you to join us! You don't need any experience with the Bible or Scripture. We are very friendly and encouraging and want you to enjoy the experience of being in a relationship with Jesus Christ. At the beginning of each meeting, we visit with one another for about 15 minutes before beginning our study. This fall we begin a study on Ephesians.
If you have questions or need more information, please call Jean Ward  at 847.259.6255 or email jeanlward6107@wowway.com.
Wednesday Morning Men's Group
Wednesdays, 7:00 – 8:00 a.m.
We are men of all ages with a wide range of both Bible and life experiences. Our goal is to learn more about the Bible and how each of us tries to follow Christ in our daily lives. We are very open about how and when we mess up. We trust that God's love and grace will cover our faults and help us live lives closer to how Jesus wants us to be.
Wednesday Morning Men's Group
Meeting year round
Wednesdays, 7:00 a.m. – 8:00 a.m.
Contact: Keith North
Bible Boys Bible Study
We're on summer break and will resume after Labor Day. Please join us! 
Meeting Thursday evenings
7:00 – 8:30 p.m. in the Southminster Library
All men are welcome! The Bible Boys consist of men ranging in age from 30-somethings to 80-somethings. Our Biblical knowledge covers the spectrum, from beginner to many years contemplating the Bible and its application to our lives. We each have a hunger to know more about being Christ-followers in today's society. Each week we start with the Bible, but the conversation soon leads us into practical ways we can apply these teachings in our lives. There is plenty of laughter, and we are never quite sure where the discussions will lead. Visit this page in September to find out what we'll be studying this fall.
Email Dennis or call him at 224.520.2831.
Bible Bums Group
We're on summer break and will resume after Labor Day. Please join us! 
Mondays, 6:00 – 7:00 p.m.
Southminster – The "Loft" located downstairs
The Bible Bums resume meeting on Mondays this fall, and all men are welcome to join! We provide nourishment for the mind, body, and the soul in a relaxed, casual atmosphere, discussing Scripture, enjoying fellowship, and sharing stories. We're never sure where some of the discussion may lead, but rest assured it's always interesting.
We don't follow a script—just Scripture! We hope you'll join us and bring a friend. For more information, email Ed Gudonis.