We have lots of fun things planned for summer 2019! Scroll down and check out some upcoming opportunities, and watch this page for other upcoming events at Southminster.
Family Fun Night was a Hoot!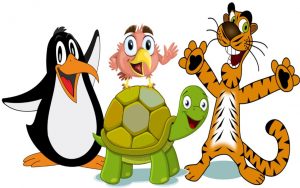 We had a wild time at our last Family Fun Night of the school year. Sue's Party Animals brought hedgehogs, turtles, mice, bunnies, and lots of other furry friends that we could touch and pet. There were also games, toys, crafts, and a yummy pasta dinner. Click here to view our Facebook photo album. See you in the fall!
Springtime Movers & Shakers – Sundays in June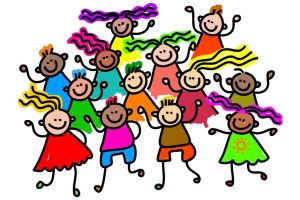 Sundays in June 11:10 a.m. – noon
Southminster, upstairs in the Desert Room
Sign up to be a part of Movers & Shakers, a music, literature, and movement class for 0 – 4 year-olds and their parents/guardians!
This class provides activities parents can use in everyday life to nurture their relationship with their children. Parents and guardians are encouraged to participate in class, as it offers quality bonding time that is so hard to find in our busy lives. Movers & Shakers offers undistracted time for parents and their children to foster strong bonds and share memories.
Classes meet Sundays in June: 2, 9, 16, 23, and 30. The cost is $50 for the 5-week session or $10 a session. Drop-ins are welcome. Want to try it out? Email jill@spcah.org to attend a session for $10. Scholarships available. Click here to register online.
The Greatest Showman Boot Camp at Southminster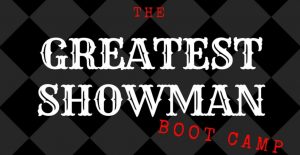 Registration is now open for 2nd – 8th graders to be a part of this four-day boot camp inspired by the music and dance of this incredible movie musical. This boot camp runs June 11 – 13 at Southminster with a June 14 rehearsal and performance at First United Methodist Church 1903 E. Euclid Avenue in Arlington Heights. 
Tuition is $175.00 and includes a t-shirt and a treat. 
Please bring a water bottle and shoes to dance in.
Frozen Jr. Musical Theater Class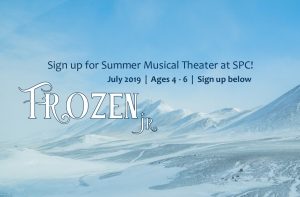 Registration is now open for 4 – 6 year-olds to be a part of Setting the Stage's summer theater experience at Southminster. Does your little one love to sing and dance, but they might be too young for long show rehearsals? Then this is the class for them! Each class meets from 1:00 – 1:45 p.m. on July 9, 11, 16, and 18, with a short 10 minute performance on Sunday, July 21 during family worship. Class includes singing, movement, and theatre-based imagination games based on a beloved musical song. Sign your child up for individual classes, $12 per class, or $40 for all four days.
For more registration and to register your child, click here.
Family Camp for Children, their Parents, & Grandparents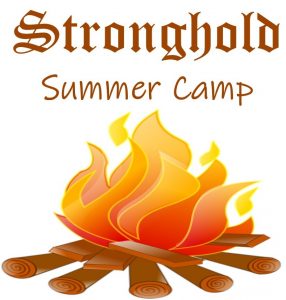 Stronghold Family Camp is where many friendships and memories are born. Camp Stronghold provides a safe, nurturing, Christian experience for youth as a caring community in a natural environment. Stronghold Family Camp offers opportunities to grow in a relationship with God and one another and to increase understanding and appreciation for the nature world.
Stronghold is a ministry of the Presbytery of Blackhawk, Presbyterian Church (USA). But you don't have to be Presbyterian to attend the camp. Families of different faiths or no faith have fun at Camp Stronghold. We hope you'll join us!
Family Camp – July 26 – 28
Thinking about a fun family trip? Join Children's Ministry Director Ms. Jill and her family this summer at Stronghold Family Summer Camp!
$150/$70 each adult
$100/$55 children age 3 and up (ask about toddlers and infants. They can come too!)
$75/$40 each additional child
Click on these links to register for Family Camp:
For more information, email Jill@spcah.org or click on this link for more information about Stronghold and their summer camp programs.
To request a brochure, call Stronghold at 815.732.6111 or visit them at www.strongholdcenter.org.
Support our Children and Families Recycling Mission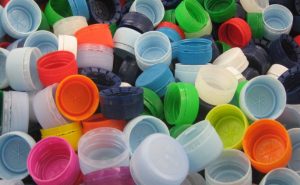 Now through June 7 (last day of Parents' Day Out)
Drop off box located in PDO hallway
Save the earth one cap at a time! Don't drop all those plastic bottle caps in a landfill. Drop them in our reuse and recycling box! Collect and drop off clean plastic bottle caps in the box provided by the PDO classrooms. Every cap counts!
Setting the Stage @ Southminster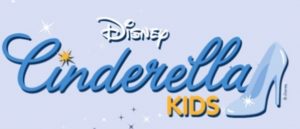 Spring registration is now open for grades k – 8 to be a part of Setting the Stage's next production–Disney's Cinderella Kids.
Session 1 – Cinderella Kids
All rehearsals take place at Southminster Church on Mondays 4:00-5:30 p.m.
Rehearsal Dates: April 1, 8, 15, 22, 29 / May 6, 13
Run Through at Harper College: May 21* 6:00-8:00 p.m.
Dress Rehearsal at Harper College: May 28* 6:00-8:00 p.m.
Performance at Harper College: June 1 10:00 a.m.
*Please note different day and time
Fee: $175
Click here to register or for more information.
What a Fun Christmas Pageant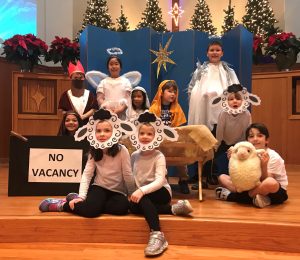 The Southminster kids did a fabulous job reenacting the Christmas story during our December 16 worship service. A lot of hard work was put in by the kids and our Children's Ministry Director, Jill. Take a look at the Children's Christmas Pageant on our Facebook page. Great job, everyone!
Children's Ministry 2018 – 2019 Year-at-a-Glance
Join Southminster throughout the year for fun family activities! Check the schedule below for our Family Fun Nights that begin with a catered pasta dinner (gluten-free options available) followed by a fun activity for the whole family. We hope you'll join us and invite friends to come too. All families are welcome!
And keep checking this page for other fun, upcoming children's events.
Upcoming Children's Events
Family Fun Night
Wednesday, May 1, 5:30 – 7:30 p.m.
Downstairs in Fellowship Hall
Last Day of Regular Sunday School
Sunday, May 19
Memorial Day Weekend
Sunday, May 26 – No Sunday School