What questions do you wrestle with in your faith? How can you deepen your relationship with God? Every Sunday from 10:10 to 11:00 is Adult Discipling, where we gather to learn, share and grow in our faith, while children and youth are in Sunday school. Adults of all ages gather together to learn more about the Bible and how to better live their life following Jesus. A variety of different series compose the year. Series are often based on books, and reading the books is optional. For current info about this Sundays class contact diane@spcah.org.
Social Justice Adult Education Series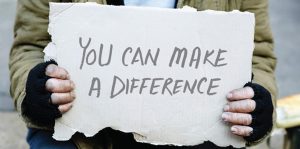 Sundays in August after 10:00 a.m. worship
Join us for the Adult Education Series "Exploring the Impact of Racism and Homelessness" brought to you by our Social Justice/Faith in Action Team. We'll explore the impact of racism and homelessness with personal, eyewitness accounts from our special guest speakers:
August 12: DuBoi McCarty, Counselor/Assistant Professor, Harper College
Building a better society – we all have something to gain
We'll examine how we experience the world through our own perspectives and how we tend to miss how others experience the world because of our 'typical' or 'normal' view of things. There are mental challenges to understanding self and others. Yet, there are benefits of working through those challenges and focusing on how we can be supportive of one another in the quest for equality and justice in our society particularly as it relates to race.
August 19: Jesse Rojo, Community Organizer, Community Renewal Society
Jesse began with the Community Renewal Society (CRS) in 2018 and grew up in Hillsboro, Oregon. The son of immigrants and a child of poverty, he quickly learned of the damaging effects of racism and bigotry and the devastating effect of a systematic oppression that hurts us all. Anger over this slowly turned to a passion for change once he arrived in Chicago four years ago, after obtaining a scholarship to attend the University of Chicago. As CRS's North Side congregational organizer, Jesse hopes to organize people to transcend cultural differences and ideological divisions so as to bring about a better tomorrow for all.
August 26: Brian Geyer, Meyer's Place in Mt. Prospect
Brian Geyer is a resident at Meyer's Place, a permanent supportive housing facility in Mt. Prospect for those with mental and physical disabilities. Brian will be sharing his life story with us and talking about how living at Meyer's Place has helped him grow socially and emotionally into the confident young man he is today.
Grab a cup of coffee and meet us in the chapel at 11:10 a.m. for these enlightening speakers.
Summer Socials Series

June – September
Sign up on the kiosk in the Welcome Area to be a part of our Summer Socials Series. An extension of our new small group Neighborhood Connect, our Summer Socials Series just has us planning get-togethers throughout the summer with our neighbors. So gather with your neighbors and become an inclusive community of loving Christians.
For more information about Neighborhood Connect or to sign up online, email Kathy Erickson lievph@aol.com.