What questions do you wrestle with in your faith? How can you deepen your relationship with God? Every Sunday from 10:10 to 11:00 is Adult Discipling, where we gather to learn, share and grow in our faith, while children and youth are in Sunday school. Adults of all ages gather together to learn more about the Bible and how to better live their life following Jesus. A variety of different series compose the year. Series are often based on books, and reading the books is optional. For current info about this Sundays class contact diane@spcah.org.
Barbara Gorsky's Faith Story
We recently had the privilege of hearing from our Interim Pastor, Barbara Gorsky, as she spoke about the journey that took her to her faith. To view her talk, please click on the link: Pastor Barbara's Faith Journey.
The History of Christmas Songs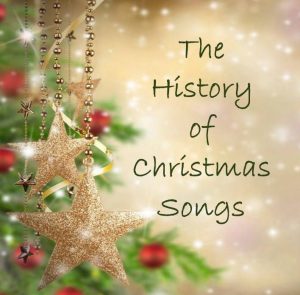 Sundays, 11:10 a.m.
Sunday, December 23
Join us mid-hour between services when we conclude our Advent series on "The History of Christmas Songs." How did our best-loved songs come to be? What is the story behind the music and the lyrics? Engage your spirit with the Christmas season in this interesting, fun, and informative discussion. You are also invited to join us when we take a break on Sunday, December 16, to enjoy the Children's Christmas Pageant.
December 23: Mary, Did You Know?; Go, Tell It on the Mountain; I Wonder as I Wander
Explore God Chicago
Coming January 2019
10:10 a.m.
Southminster Chapel
Starting in January 2019, ministries across denominational lines in the greater Chicago area will explore together "7 Big Questions" about God, life, and the Bible through a sermon series and small discussion groups. You are invited to visit our Explore God page on this website and join the sermon and/or small group discussions beginning in January!