We participate in a variety of mission, entertainment, and social opportunities through the year, from the annual all church picnic, to Christopher House Family-to-Family Christmas, book club, Bible groups, golf outings, and more! Below are some of our upcoming events. You can also check out the calendar to see other opportunities happening at Southminster.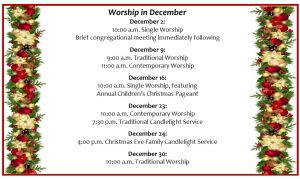 NEW! – MOPS Group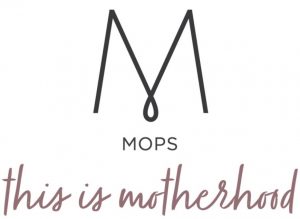 First and third Monday of every month, next meeting December 17
Upstairs at Southminster
RSVP Liz@spcah.org
Are you a mom? Then you know that being a Mom is the hardest job in the world! So come join our NEW MOPS group at Southminster. All moms are welcome! Come share with other moms, make new friends, feel renewed, and learn how to "Find Your Fire." For more information or to RSVP, please email Pastor Liz liz@spcah.org or call her 847.392.1060.
MOPS believes in the simple but revolutionary idea that remarkable things happen when moms come together. That's why we rally women to help them become more brave, kind, and honest.
So whether you are a soon-to-be mom, first time mom, or seventh-time mom, you are welcome here. Whether you are an adoptive mom, young mom, seasoned mom, foster mom, stepmom, or any other type of mom, YOU ARE WELCOME HERE! www.mops.org.
Tuesday Morning Book Club 10:30-11:30 a.m. – Immediately after yoga
Join yoga instructor and reading enthusiast Tricia Wallace for a monthly book discussion immediately following her yoga class. But you don't have to participate in yoga to join the book club. Everyone is welcome! For more information, email Tricia at triciawallaceyoga@gmail.com.
Tuesday Morning Book Club
On break for the holidays; resuming in 2019
Southminster's Barnabas Room
The December 11 Book Club meeting has been cancelled. Please check back in the New Year for when the club will meet next. Until then, Merry Christmas and Happy New Year to all!
Women's and Men's Small Group Bible Studies
Growing in Grace Bible Study
Next meeting, Tuesday, January 15, 2019, and every other Tuesday morning
9:15 – 11:30 a.m.
Southminster Chapel
Growing in Grace Bible Study returns from summer break with a new Beth Moore study David: Seeking a Heart Like His. If you've ever experienced doubts, temptations, losses, family problems, or personal inconsistencies, this study is for you. We hope you can join us for coffee, fellowship, DVD, and discussion. No Bible experience needed. Workbooks are $10.00. Childcare is available upon request. If you have questions or need more information, email Kathy Erickson Lievph@aol.com.
Heart of a Woman Bible Study
Meets every Tuesday
1:15 – 3:00 p.m. Southminster
We will continue studying the book of Romans this September. We are only on chapter 2 right now, so don't think it's too late. We'd love for you to join us! We are a group of women who enjoy each other's company and who always welcome new faces. You don't need any experience with the Bible or Scripture. We are very friendly and encouraging and want you to enjoy the experience of being in a relationship with Jesus Christ. At the beginning of each meeting, we visit with one another for about 15 minutes before beginning our study. We hope you will join us and learn how Christ works in your life. 
If you have questions or need more information, please call Jean Ward  at 847.259.6255 or email jeanlward6107@wowway.com.
Wednesday Morning Men's Group
Wednesdays, 7:30 – 8:30 a.m.
Southminster
We are men of all ages with a wide range of both Bible and life experiences. Our goal is to learn more about the Bible and how each of us tries to follow Christ in our daily lives. We are very open about how and when we mess up. We trust that God's love and grace will cover our faults and help us live lives closer to how Jesus wants us to be. If you have questions or need more information, email Keith North.
Bible Boys Bible Study
Meetings resume Thursday, January 10, 2019, 7:00 – 8:30 p.m.
Southminster
We welcome all men to the Bible Boys, which ranges in age from 30-somethings to 80-somethings; from experienced Bible student to the beginner. We seek to learn how the Bible applies to our everyday lives, and how we can be Christ-followers in today's society. Join us in January 2019 when we'll discuss the 7 Big Questions as we investigate the Explore God series. So bring your questions! For more information, email Dennis or call him at 224.520.2831.
Bible Bums Group
Mondays, 6:00 – 7:00 p.m.
Southminster – The "Loft" located downstairs
The Bible Bums resume meeting on Mondays this fall, and all men are welcome to join! We provide nourishment for the mind, body, and the soul in a relaxed, casual atmosphere, discussing Scripture, enjoying fellowship, and sharing stories. We're never sure where some of the discussion may lead, but rest assured it's always interesting. We don't follow a script—just Scripture! We hope you'll join us and bring a friend. For more information, email Ed Gudonis.