We participate in a variety of mission, entertainment, and social opportunities through the year, from the annual all church picnic, to Christopher House Family-to-Family Christmas, book club, Bible groups, golf outings, and more! Below are some of our upcoming events. You can also check out the calendar to see other opportunities happening at Southminster.
Fighting Cancer Every Step of the Way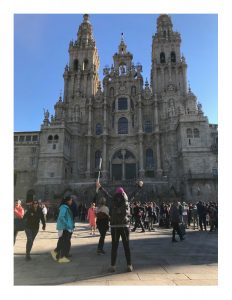 Due to the forecast of inclement weather, tonight's event has been postponed.
We apologize for any inconvenience.
New date: Tuesday, February 26, at 7:00 p.m. in the chapel
Join us when we welcome breast cancer survivor Leslie to share the story of her bold fight against cancer and her 500 mile, 40-day pilgrimage to the Cathedral at Santiago de Compostela in Galicia, Spain. Leslie will also speak about how she's helping to advance a breakthrough in breast cancer screening, beginning with her own personal account of how she raised funds while walking across Europe in the fall of 2018. Refreshments will be served. If you would like to attend, please rsvp to Jim Peterson at jpmusic23@gmail.com.
Help Support the Christopher House Read – a – thon
Donations collected through Sunday, March 3
One-day reading volunteers needed March 4 – 8
Share your love of reading with children and excite their imaginations! Christopher Houses' 3 campuses are celebrating the love of reading! Students and parents are  encouraged to sign a contract for their reading commitment, and along with enjoying their classroom reading time, children will receive two books for their home libraries.
How can I help?
Donate new and gently used books for preschool – 8th grade now through March 3. Choose a personal favorite or see the Mission bulletin board for ideas. Drop off your donations in the church mission boxes.
Volunteer and choose one day to read to children at the Steward School campus in Chicago's Belmont Craigin neighborhood. Carpooling available each day. Sign up on the Welcome Area kiosk.
Thank you for promoting a love of reading and reinforcing children's literacy development! For more information, email Judy Kating jkating@aol.com or call her at 847.397.8214.
March is Mission Month
Sundays in March
10:10 a.m. Adult Education Hour
Come listen to our line-up of speakers during March's Adult Education Hour where you'll learn about the great work some of Southminster's mission partners and others are doing with your mission dollars.
March 3    Char Schuman, Faith in Practice
March 10  Katie Thompson, African Mission Trip
March 17  James Crockett & Natalie Berg, C 24/7
March 24  Jane Reinschmidt, Dominican Republic
March 31  Carina Santa Maria, The Shelter
Doorways Class Offered in February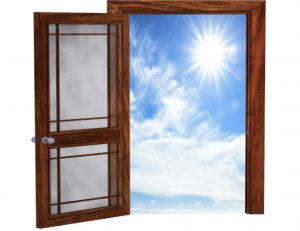 Sunday, February 17 & 24
12:15 p.m. in the church library
You're invited to learn more about Southminster and the Presbyterian faith at our Doorways Class this February. We will provide a brief history of the Presbyterian Church, talk about how the church is governed, and how as disciples, we can connect, grow, and serve others. If you're interested in attending this two-session class, please email Pastor Liz at liz@spcah.org or Linda North at omanorth@yahoo.com or call Linda at 847.308.5421.
Feed My Starving Children – Fundraiser & Packing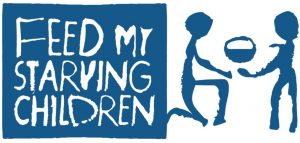 Sunday, February 17, pick up a bank at Southminster
Sunday, March 17, drop bank off at Southminster
Tuesday, March 19, help pack at FMSC
Join in the Noisy Offering! Help Southminster purchase meals for children around the world through Feed My Starving Children. Sunday, February 17, Mission stewards will hand out banks for you to keep in your kitchen and drop change in it at meal times. Return your bank on Sunday, March 17, and help us pack at FMSC on Tuesday, March 19, 6:00 – 7:30 p.m. Sign up on the Welcome Area kiosk. For more info, email Sue Peterson speterson403@comcast.net.
Please Note: Feed My Starving Children has moved. Their new address is 740 Wiley Court in Schaumburg, Illinois.
Windy City Bulls Faith & Family Night – Friday, March 15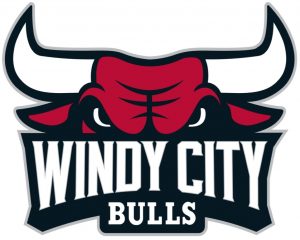 Sears Centre Arena, Hoffman Estates
Doors Open at 6:00 p.m. | Game Begins 7:00 p.m.
Southminster's Youth Ministry invites you to this all-church event! Don't delay, order your tickets today. To order tickets and for more information, click here: Windy City Bulls Outing
Book Study Coming in March
Tuesdays, March 5, 12, 19 and April 2
7:00 – 9:00 p.m.
Church library
Southminster's Justice/Faith in Action Team invites you to a book discussion on America's Original Sin: Racism, White Privilege, and the Bridge to a New America by Jim Wallis. This book explores what it will take to achieve racial justice, healing, and reconciliation in our community and across the country. Wallis is president and founder of Sojourners, a faith-based organization. Justice/Faith in Action members will lead a Scripturally-based study that includes video clips, selected passages from the book, discussion questions, prayer, and follow-up action steps. This study builds on our racism discussion group of two years ago.
Beginning Sunday, February 17, you can sign up between services, and purchase the book for $6. For more information, email Cindy Greenwood at cngrnwood@gmail.com.
NEW! – MOPS Group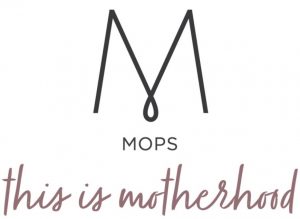 First and third Monday of every month – Next meeting, Tuesday, February 19
(due to Presidents' Day observance on Monday)  
Upstairs at Southminster
RSVP Liz@spcah.org
Are you a mom? Then you know that being a Mom is the hardest job in the world! So come join our NEW MOPS group at Southminster. All moms are welcome! Come share with other moms, make new friends, feel renewed, and learn how to "Find Your Fire." For more information or to RSVP, please email Pastor Liz liz@spcah.org or call her 847.392.1060.
MOPS believes in the simple but revolutionary idea that remarkable things happen when moms come together. That's why we rally women to help them become more brave, kind, and honest.
So whether you are a soon-to-be mom, first time mom, or seventh-time mom, you are welcome here. Whether you are an adoptive mom, young mom, seasoned mom, foster mom, stepmom, or any other type of mom, YOU ARE WELCOME HERE! www.mops.org.
Women's and Men's Small Group Bible Studies
Growing in Grace Bible Study
Next meeting, Tuesday, February 26, 2019, and every other Tuesday morning
9:15 – 11:30 a.m.
Southminster Chapel  
Growing in Grace Bible Study returns from summer break with a new Beth Moore study David: Seeking a Heart Like His. If you've ever experienced doubts, temptations, losses, family problems, or personal inconsistencies, this study is for you. We hope you can join us for coffee, fellowship, DVD, and discussion. No Bible experience needed. Workbooks are $10.00. Childcare is available upon request. If you have questions or need more information, email Kathy Erickson Lievph@aol.com.
Heart of a Woman Bible Study
Meets every Tuesday
1:15 – 3:00 p.m. Southminster
Currently we are discussing the 7 Big Questions in the Explore God series. We'd love for you to join the group! We are women who enjoy each other's company and who always welcome new faces. You don't need any experience with the Bible or Scripture. We are very friendly and encouraging and want you to enjoy the experience of being in a relationship with Jesus Christ. At the beginning of each meeting, we visit with one another for about 15 minutes before beginning our study. We hope you will join us and learn how Christ works in your life. 
If you have questions or need more information, please call Jean Ward  at 847.259.6255 or email jeanlward6107@wowway.com.
Wednesday Morning Men's Group
Wednesdays, 7:30 – 8:30 a.m.
The Barnabas Room at Southminster
We are men of all ages with a wide range of both Bible and life experiences. Our goal is to learn more about the Bible and how each of us tries to follow Christ in our daily lives. We are very open about how and when we mess up. We trust that God's love and grace will cover our faults and help us live lives closer to how Jesus wants us to be. If you have questions or need more information, email Keith North at kanorth12@gmail.com.
Bible Boys Bible Study
Thursdays, 7:00 – 8:30 p.m.
Southminster
We welcome all men to the Bible Boys, which ranges in age from 30-somethings to 80-somethings; from experienced Bible student to the beginner. We seek to learn how the Bible applies to our everyday lives, and how we can be Christ-followers in today's society. Join us in January 2019 when we'll discuss the 7 Big Questions as we investigate the Explore God series. So bring your questions! For more information, email Dennis or call him at 224.520.2831.
Bible Bums Group
Mondays, 6:00 – 7:00 p.m.
Southminster – The "Loft" located downstairs
The Bible Bums resume meeting on Mondays this fall, and all men are welcome to join! We provide nourishment for the mind, body, and the soul in a relaxed, casual atmosphere, discussing Scripture, enjoying fellowship, and sharing stories. We're never sure where some of the discussion may lead, but rest assured it's always interesting. We don't follow a script—just Scripture! We hope you'll join us and bring a friend. For more information, email Ed Gudonis at egud1@aol.com.