Small Groups
Small groups are not just for Christians. For example, Neighborhood Connect discussion groups provide a safe place for conversation with people who have questions or different views on God, life, and the Bible. Come spend some time with people in your community and discuss the important questions that are on your mind without experts, gimmicks, or judging.
Knowing God for Women
Tuesdays 7:00 – 8:30 p.m.
April 9 – 30
Southminster Oasis (2nd floor)
You are invited to our follow-up study on Explore God called "Knowing God." Each week we'll engage in small group discussions about the following topics:
April 9    Making an Introduction (Faith stories)
April 16  God & Prayer
April 23  Reading the Bible
April 30  God & Community
We hope you can join us to further explore your faith journey. For more information, email Kathy Gudonis kagudonis@gmail.com.
Explore God: Questions About Life, God, and the Bible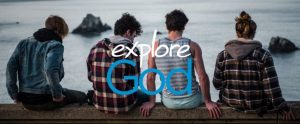 Tuesdays, 7:30 – 9:00 p.m.
Mt Prospect Historical Society Education Center
You are invited to join the conversation and discuss the 7 Big Questions of life at the Mt. Prospect Historical Society Educational Center located at 101 S. Maple (parking & entrance is on Busse Road). Come "Explore With Us." This group has a fluctuating schedule, for details and more information, email Dennis at dennis.rich007@att.net.
Neighborhood Connect – Summer Socials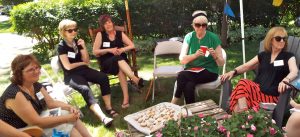 Did you ever notice that Jesus did things differently? He did things with people: Jesus ate with people, talked with people, shared with people. Well, our new group Neighborhood Connect is just like that. It's about friendships, relationships, and trust.
Last summer, some of us at SPC connected with our neighbors by planning a one-time Summer Social event that included 2-3 people from church and 2-6 people from our community. The small group made for great conversation. We had a great time with our neighbors. Check out this video to hear our experiences: Summer Socials