Small Groups
Small groups are not just for Christians. For example, Neighborhood Connect discussion groups provide a safe place for conversation with people who have questions or different views on God, life, and the Bible. Come spend some time with people in your community and discuss the important questions that are on your mind without experts, gimmicks, or judging.
Spiritual Fitness for Women: Questions about life, God, and the Bible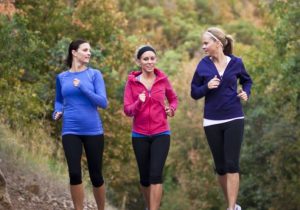 Meetings resume in March 2019
7:15 – 8:30 p.m.
Southminster Church Library 
Don't run through life alone. Join other women on their journey and discuss choices, communication, self-discipline, friendship, family, and being a woman of integrity.
We hope you can join in the conversation this fall when we'll discuss Proverbs: Wisdom for Life a Bible Study by Marilyn Kunz & Catherine Schell. No experience, no experts, no judging. Bible study guides are available for $5.00 each.
For more information about Neighborhood Connect, Explore God, or Spiritual Fitness, email Kathy Erickson lievph@aol.com or call 847.297.8360.
Neighborhood Connect – Summer Socials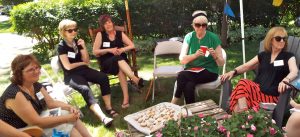 Did you ever notice that Jesus did things differently? He did things with people: Jesus ate with people, talked with people, shared with people. Well, our new group Neighborhood Connect is just like that. It's about friendships, relationships, and trust.
This past summer, some of us at SPC connected with our neighbors by planning a one-time Summer Social event that included 2-3 people from church and 2-6 people from our community. The small group made for great conversation. We had a great time with our neighbors. Check out this video to hear our experiences: Summer Socials