Southminster Presbyterian Church is blessed with a staff of faithful and gifted individuals.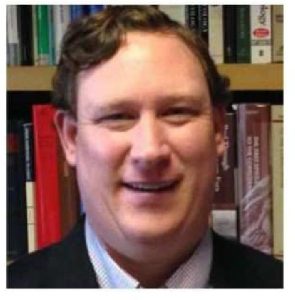 Reverend David Carlton – Interim Pastor
David received a Bachelor of Arts in Religious Studies in 1995 from Westmont College in Santa Barbara, California.  He continued his education, graduating from Princeton Theological Seminary in 2002. In 2011, he began his PhD at Trinity Evangelical Divinity School in Deerfield and expects to receive his degree in the next year. David is a founder of the Southwest Suburban Chicago Stephen Leaders Network, and some of his other current activities include serving on the Board of Directors for PLOWS Council on Aging, serving as Chair of the Chicago Presbytery Recruiting and Nominating Task Force as well as Co-Presenter for the Stephen Ministry Leadership Seminars, Samaritan Interfaith Counseling Center in Naperville. David's interest in senior citizen service comes from the Biblical directive to honor our father and mother; he believes that this applies not only to young children but also adult children of aging parents who should honor and care for them. His advocating for the Stephen Ministry program is an outgrowth of this philosophy. David's friends and colleagues describe him as a bright, thoughtful hard worker and an outstanding listener who engenders confidence in other people. His heartfelt sermons provide insight into his beliefs. David's wife Jane shares his interests in service to others and works in Marriage and Family Counseling. Jane and David have two children, Katherine age 4 and Liam age 6.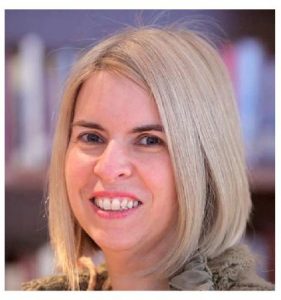 Reverend Elizabeth (Liz) Nickerson – Associate Pastor
As a child, Liz loved cutting out pictures of houses, drawing streets, and pasting the houses to the streets to make neighborhoods. This love developed into a desire to become an architect, which is where she began her professional life. While working on the design of new public housing projects, she realized architecture's limitations and a spiritual call to build up the church, rather than physical buildings. Conceptually, her goal remained the same: to help improve our world and make it a better place for all people to live. But her motivation was now to do this by helping people build their relationship with God. She is on the Ecumenical and Interreligious Work Group of the Presbytery of Chicago and enjoys uniting people of different faiths through service to their community.  She lives with her husband and two children. Liz says, "For me, ministry is simply a call to serve God in whatever limited way that I can. I want all of us, whatever we call ourselves, to find a place to connect with God and live the life that God wants to live in us."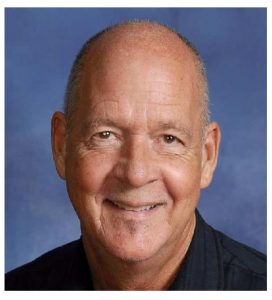 Leon Nelson – Director of Traditional Music
Leon Nelson comes to Southminster with over 50 years of experience, including 37 years full-time in two of Chicago's largest Presbyterian Churches, First Presbyterian Church of Deerfield and First Presbyterian Church of Arlington Heights, where he retired in 2008. He is a graduate of Moody Bible Institute, Trinity College, Deerfield, and Northwestern University with degrees in organ, church music, and choral conducting. Lee is currently on the faculty of North Park University where he has served for over 25 years as University Organist and  teacher of organ. He has studied organ with Dr. Robert Rayfield, Lillian Robinson, Dr. Robert Lodine, and Dr. Paul Manz. He has conducted with Robert Carbaugh, Paul Aliapoulios, and John Paynter.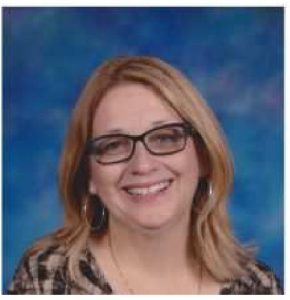 Sue Thomsen – Contemporary Music Director
sue@spcah.org
Sue comes to us with a great deal of experience within a church setting. From creating two contemporary worship teams to her involvement in almost every aspect of church leadership over the years, Sue has experience as a lay leader and a staff member. Sue's love for music extends into the rock and Christian rock genre.
James Peterson – Contemporary Accompanist
pianoman23@me.com
Jim received his B.A. in Music from the University of Illinois at Champaign. He has 18 years experience as an adult choir director and has been with Southminster for two-and-a-half years. Jim is married to Susan Duff Peterson, Chaplain at The Moorings of Arlington Heights, and they have two dogs, Linus and Lucy. On Mondays, you can hear Jim play piano at Palm Court restaurant in Arlington Heights.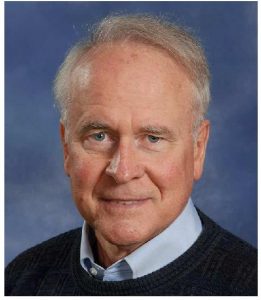 Dr. Keith McNabb – Organist
Keith earned his Master's degree in organ performance at the University of Michigan and his DMA degree in organ performance and literature at the Eastman School of Music. Before joining the staff at Southminster, Keith was organist at First United Methodist Church, Santa Barbara; Trinity Emmanuel Lutheran Church, Rochester, NY; and Christ Episcopal Church in Dearborn, MI. For  many years, Keith's principal career has been in technology. He is currently an implementations manager for a voice automation company in Schaumburg. Previous employers include General Motors, A.C. Nielsen, and Bank One. A native of Morrilton, AR, Keith and his wife, Julie, were married at Southminster in 1994 and live in Fox River Grove.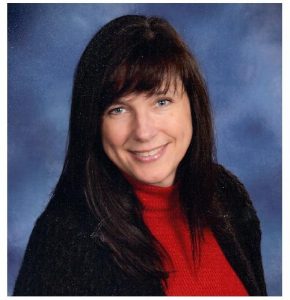 Maureen Cooke – Communications Coordinator
maureen@spcah.org
Maureen has a Master's degree from Northern Illinois University in Literature and Rhetoric Composition. In addition to maintaining the church website and creating the weekly eblast, she has created and edited Southminster's monthly newsletter The Spire since 2006. Maureen also teaches composition at Waubonsee Community College. Maureen and her husband Dave were married at Southminster in 1993. They both grew up in Arlington Heights where they currently live with their 2 daughters.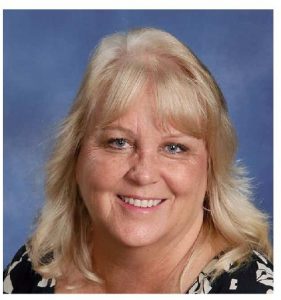 Tricia Ondracek – Director of Parents' Day Out (PDO) / Sunny Days
tdking61@aol.com
Tricia attended the University of Florida and Florida Atlantic University where she studied Elementary Education and Early Childhood Education. Before coming to Southminster in 1998, Tricia worked in many capacities as a preschool teacher and Assistant Director in the Arlington Heights area. Tricia became director of the Wee Care and Share/Parents' Day Out program in 2001. She also teaches the 4-5 year old class. Tricia is married with three daughters.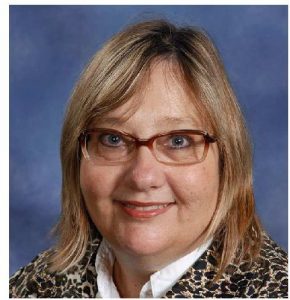 Diane Ahlquist – Administrative Assistant
Diane joined the Southminster staff in May 2006. For many people, Diane represents the first friendly face they encounter at Southminster. She handles a number of diverse tasks, and helps the day-to-day operations of the church run smoothly. Diane came to Southminster after a career as a buyer at Sears, from which she took an early retirement. She is married to Wayne and has two adult sons and seven grandchildren.